**EDIT** Apparently, I have no idea what date today actually is, because this is next week's TTT. Oops? Either my reading sucks, or I am just lost. Sorry. But it's published now so.. let's just go with it? Super. 
Top Ten Tuesday is a feature hosted by The Broke and the Bookish. This week's theme is: Summer Reads Freebie: In preparation for Memorial Day (which is always the unofficial summer kickoff for me), let's rec some summer/beach reads: books to go in your beach bag, best books set in summer, books with summer-y covers, best beach reads for people who don't enjoy contemporary/realistic reads, best beach reads for fans of X genre, etc. etc.
This post is such a cheat, friends. Here's the story: Lauren @ Shooting Stars Mag, Nicole @ Feed Your Fiction Addiction,  Elle @ Words on Simmer and I joined forces (and you know, wallets) to do a giveaway of the gorgeous Juniper Edition of The Hunger Games trilogy. Extra thanks to Lauren for putting this together! 
Anyway. That's the backstory. But I didn't want to just post a Rafflecopter in a post and call it a day because… well, I don't know why, you should probably blame my neuroses. So I looked at the Top Ten for today. And I thought… well. We're giving away three books, so if I give away seven more books… I have ten books that someone can read this summer! Olé! 
Okay, so whoever wins this? I am jealous already. These are like… so pretty I cannot actually stand it. And I mean, even I don't own them, which is kind of a big deal. But you can! And should. And then like, tag me on Instagram when they come so I can live vicariously, okay? Thanks a bunch.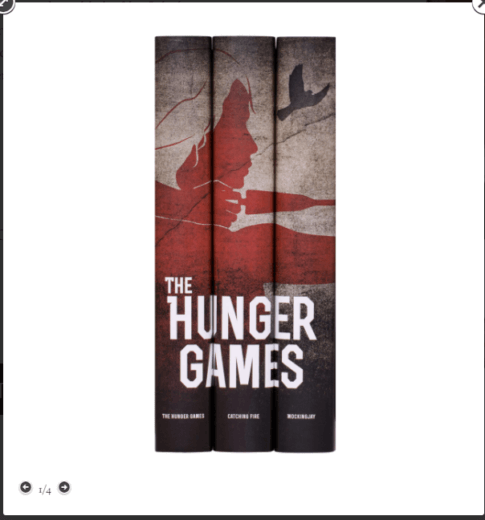 U.S. Only, sorry loves! (Shipping would be out of hand, unfortunately.) Ends June 3, 2017
 The Other Seven Books
I legit just went to my bookshelves and grabbed seven books. BUT I did like the ones I have read. I have duplicates though, and I don't need duplicates. So… here is some info about them! 
And Then There Were Four by Nancy Werlin (Review coming soon!)
Blood Rose Rebellion by Rosalyn Eves
Wonderful Feels Like This by Sara Lövestam
Holding Smoke by Elle Cosimano 
Dark Inside by Jeyn Roberts (I didn't review it, but I gave it 4 stars on Goodreads!)
Alive by Scott Sigler (My Review)
The Glittering Court by Richelle Mead (My Review)
So, for the sake of making things easier for myself, this one will also end on June 3, 2017. And is also U.S. only because I am poor and can you even imagine how much shipping 7 books overseas would cost? I shudder. 
So, was this cheating or what? Do you mind? I can't imagine you do since you can win free stuff. But for shits and giggles, let's talk about summer books! What summer release are you dying to read? For me, it's probably Midnight Jewel

!