Hello lovelies! Today I am going to do a review of the whole series, since I read them sort of back to back, and figure this is the best way to make it non-spoilery, anyway! PLUS, I have a giveaway (huge thanks to the publisher!) for ARENA and GAUNTLET for US/Canada!
Arena by Holly Jennings
Series: Arena #1
Published by Ace Books on November 1st 2016
Pages: 400
Format:Paperback
Source:Copy provided by publisher for review


Every week, Kali Ling fights to the death on national TV. She's died hundreds of times. And it never gets easier...

The RAGE tournaments the Virtual Gaming League's elite competition where the best gamers in the world compete in a fight to the digital death. Every kill is broadcast to millions. Every player leads a life of ultimate fame, responsible only for entertaining the masses.

And though their weapons and armor are digital, the pain is real.

Chosen to be the first female captain in RAGE tournament history, Kali Ling is at the top of the world until one of her teammates overdoses. Now she s stuck trying to work with a hostile new teammate who s far more distracting than he should be.

Between internal tensions and external pressures, Kali is on the brink of breaking. To change her life, she ll need to change the game. And the only way to revolutionize an industry as shadowy as the VGL is to fight from the inside
Gauntlet
by Holly Jennings
Series: Arena #2
Published by Ace
on April 4th 2017
Pages: 336
Format:ARC
Source:Copy provided by publisher for review

Plug back into the dangerous world of virtual gaming, in the next thrilling novel from the author of Arena.

Kali Ling isn't afraid of dying. She's been killed hundreds of times in hundreds of different ways. And she knows there are things much more terrifying than death…

There's a new game in town. A brutal, winner-takes-all, international video game tournament between the world's most elite players, promising fame, prestige, and unbelievable fortune. But there's a catch. The game uses new VR pods guaranteed to push digital warriors to their physical and psychological brink—adapting every time a gamer makes a move.

As the first female captain and youngest team owner in VGL history, Kali is used to defying the odds. But as the all-star tournament heats up, her determination begins to waver and the pressures of media, sponsors, and the game itself begin to put cracks in her hard-set convictions.

If Kali's Team Defiance is to survive, they'll have to find a way to be stronger than ever before. But battling the system may prove too difficult for even the most hardened of fighters…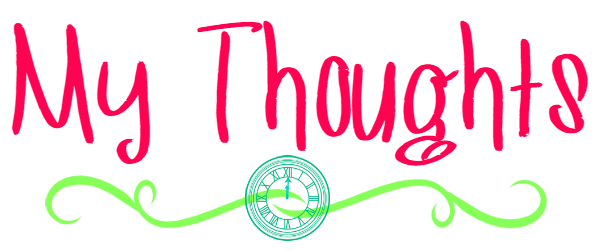 So a disclaimer: I am very much not a gamer. I played a mean Sonic the Hedgehog in my early days, and I could get you all across the Oregon Trail. I dabbled in The Sims from time to time, and that is quite fully the extent of my video game knowledge. So while I liked the idea of this, I was a tad nervous going in, worried that I'd have to be a video game aficionado to fully "get it". Lucky, that was not the case at all. 
First, the games are more virtual, which is kind of amazing. Like, Kali, our main character, actually feels the pain when someone stabs her in the game. Which, frankly, sounds awful, but hey, she loves it. She's made gaming her life's passion and basically her career goal. I loved that she was so completely focused on what she wanted, and worked really hard to get there. I think the message that if you work hard, you get results is a really powerful one, especially for young women- and young women in a historically male-dominated field like Kali is in.
There's a lot more that goes on behind the virtual gaming scene too. Like any major sport with a lot of money, sponsors, and business on the line, it's way more than just the sport. Kali and her teammates go through a lot of stuff– including the death of a team member from a drug overdose. I will say that initially, I thought this was being underplayed, but it gets handled much more as the book goes on. Between the appearances at clubs that they have to attend, the social media presences they must keep up, and the images that they're often forced by their team owner to portray, their lives are all quite complicated.
Of course, we come to know all the team members, since they not only train and play together, but live together as well. As the books unfold, we get a wonderful and in depth look at each teammate, and watch as they grow and develop. They're diverse, and all have their own reasons for being there, goals, aspirations, and personalities. Kali also goes through a lot of growth, and we get to see her fumble, and pick herself up. She has to struggle with a lot of hard choices, especially for such a young woman. She is grappling with romantic relationships, her friendships, and her role on the team, all while trying to achieve her own dreams. Speaking of romantic relationships, yes, there is one, and yes, I ship it! I won't say more though, because spoilers!
While I initially wasn't sure if there would be enough of a story for the second book, there absolutely was! And I loved it, possibly even more than the first. The only minor complaint I had with either book was that sometimes, the game tournament itself felt a little repetitive, and I kind of wanted to hurry up and get along to the aftermath, which was a bit more interesting to me. But still, those times were not significant enough to really bother my overall enjoyment of the series!
Bottom Line: This series was really good, and I am so glad I read it! It's perfect for those into gaming, but also perfect if you really just love a tough, scrappy protagonist who works hard to achieve her goals, and cares for those around her.
So, would you want to be in a video game? Which would you choose?
I would be in The Sims. Because I could spend my day causing drama and then yelling at people to buy me stuff. I would never clean the house, I would just point at garbage on the floor and yell at others. Then I would swim in the pool, which hopefully has a ladder because that is a terrible Sim death. Or The Oregon Trail, but tbh, talk about awful deaths! ?