Welcome to January's Monthly Minutes at Midnight! 
Emma @ Miss Print helped me figure out a few ways to make this easier on myself, so I am giving them a shot this month! Thanks, Emma!  Here's the deal: I'll share the books I've obtained, posts of interest from others, giveaways I have happening, and just general random shenanigans. You know I love a shenanigan.  
The Books
For Review: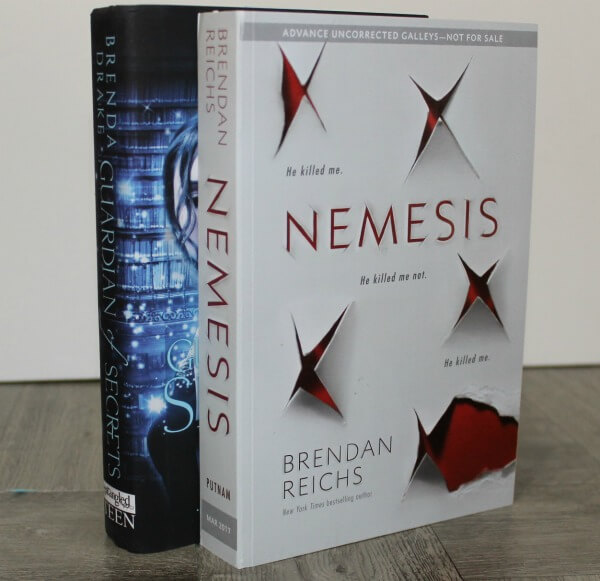 Guardian of Secrets by Brenda Drake
Thanks to Penguin & Entangled! 
eARCs:
 Top row via Edelweiss, thanks to HarperCollins;  bottom row via Netgalley, thanks to Random House and Flatiron!
Purchased:
True story, I didn't buy any books this montH! Well, okay, one, but it was a pre-order. Of Traitor to the Throne. BUT I bought it like two months ago. And frankly, my camera ran out of battery, so all I have is a crappy phone pic. But I will do better next time.
Won/Gifted: 
Thanks to Puput @ Sparkling Letters for A Quiet Kind of Thunder!
Thanks to Holly @ The Fox's Hideaway for completing my collection of Three Dark Crowns! You are the actual best!
Traded for Blood Rose Rebellion…and then got a copy at ALAMW so that sounds about right for me bwhaha. But the trade one has a sticker on it, which has become my nemesis, so once I get it off (and I will) I shall rehome it somehow.
And thanks to Olivia @ Olivia's Catastrophe & Tor Teen for The Rains!! 
And thanks to Val @ The Innocent Smiley for the scarf and candle in this picture- I also got a signed hardcover of Scythe, but that is being held hostage. By Val. I have no leverage. I am also still "growing our friendship", and I will show these things when I have them. Love youuu Val! ♥
ALAMW:
These are just a few of the books I got. But again, Val is booknapping my books. Idk what the ransom is, because I don't have much. 😉 
---
Shenanigans Since Last Time:
I read 11 books. Not the best month ever, but considering ALA and the whole "Our president is an actual pile of garbage lit aflame" thing… well it's probably not terrible in terms of reading. I linked to all the things.
 
This was an… interesting reading month. I read some really awesome books that will definitely be 5 stars (The Hate U Give, for example), some books that I really did not like (I have already reviewed those, at least, yay!) and then some books that were oddly enjoyable despite the fact that I basically hate-read them (Homecoming, shocking, I know).
Giveaways: Click Here, or on Sidebar
---
Blogosphere Bulletin
Here are some of the loveliest/most entertaining/super helpful/just plain interesting posts I found this month! 
---
Random Musings:
I don't have a ton to share right now, since most of my month was spent hyperventilating over the "government" (I won't legitimize this shit), at ALAMW, being trapped at ALAMW, my super old car breaking down (followed by more tears and hyperventilating) and umm… OH being crazy excited for The 100! I made my first video clips ever too! They are super basic, but now that I know how, I am going to try to make an edit sooner than later!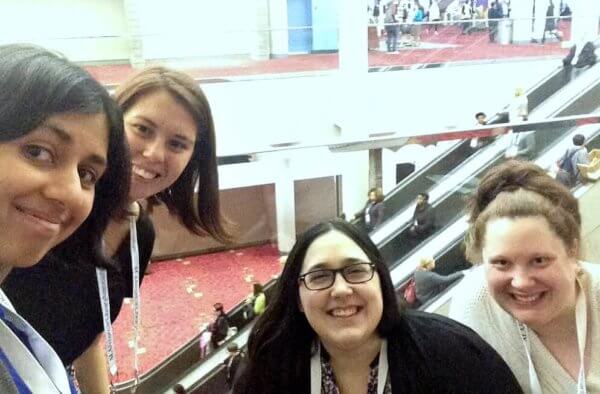 Fancy & New Since Last I Saw You!
I love looking at pretty covers! So here are some new ones that I have fallen in love with since our last update!
This month picked its game up quite a bit, and I approve!! Also, Breaker in the Sun is an awesome book, just saying. And Satellite sounded really good but also really… The 100-esque. And a new Patrick Ness book? So much yes. 
Things we need to talk about at this juncture:
The 100 Season 4 HAS BEGUN. I am giddy excited! Who has watched the first episode!? I knew Echoes would have to do with Echo. P.S., I don't like Echo. Never have. But… anyway, we'll talk on Wednesday, hmm? (You can see our predictions here,  too!)
ALAMW was so. fun. I was actually going to do my recap in this post but then… it got too long and I figured why not save it? Truth was, I was kiiiind of too lazy to make a new graphic, but it seems that is unaviodable at this point. 

I am not doing well. Are any of us doing well? Probably not. Unless you have escaped to some kind of beautiful island oasis with no connection to the outside world or something, in which case, you aren't reading this anyway. What are we going to do, guys? I am trying to not be a total downer here but… my stomach hurts all the time, I have a perma-headache, and the most phone-phobic person in ALL the land actually has (tried) to call her asshole senator whose voicemails (yes, plural) are all full and have been for weeks. We can never give up, but I beg you guys to remember to take care of yourselves too- this is my own reminder, as well. It's like being on a plane. We can't help others unless we put our own oxygen masks on first so… put on your masks, my darlings. ♥
Happy February, loves!