Top Ten Tuesday is a feature hosted by The Broke and the Bookish. This week's theme is:  Holiday Gift Guide freebie (ten books to buy the YA lover in your life, 10 books to buy for your dad, etc.)
So for this week's prompt, I… well, I was going to skip it because like, I don't know what you should buy for your family and friends. But then I realized that I buy my mom a lot of books and make her read them. And she has opinions on them, too! So maybe if your mom is like my mom, you want to buy her some books. And now my mom will be here to tell you what she thought about some of my picks for her! Welcome her, her name is Lynn. She will be represented by the picture that is not me. You're welcome for that helpful hint.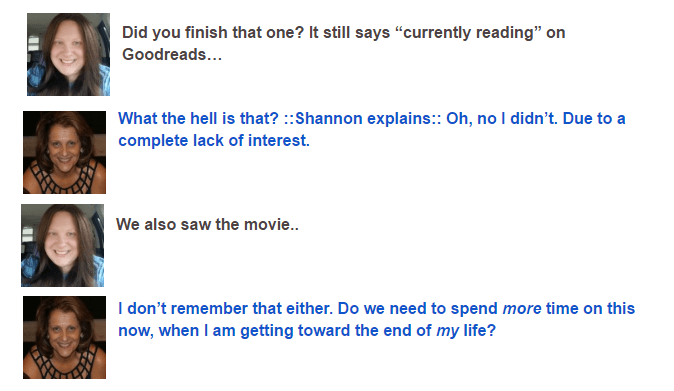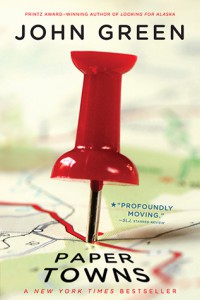 Verdict:  
Mom was clearly unimpressed by this book. Even when I mentioned Radar, my favorite, she had no recollection. Sadness.
---
Verdict:  
She says that while the jury is still out on book two (though I did assure her that things pick up at the end), she did like the first book a lot.
---
Verdict: 
---
Verdict:  
---
Verdict: 
---
Verdict: 
---
Verdict: 
---
Verdict: 
(You can also find our very fun thoughts on the movie here 😉 )
---
Verdict: 
---
Verdict: 
---
So, have you ever gifted books to your family and friends? What do they think?