Welcome to #PiqueWeek, an event for Pique Beyond, Abrams Books' YA website. Today I will be featuring a review of Iron Cast by Destiny Soria and some fun cover love for Maresi by Maria Turtschaninoff!
Iron Cast
by Destiny Soria
Published by Amulet Books
on October 11th 2016
Pages: 384
Format:ARC
Source:Copy provided by publisher for review

It's Boston, 1919, and the Cast Iron club is packed. On stage, hemopaths—whose "afflicted" blood gives them the ability to create illusions through art—captivate their audience. Corinne and Ada have been best friends ever since infamous gangster Johnny Dervish recruited them into his circle. By night they perform for Johnny's crowds, and by day they con Boston's elite. When a job goes wrong and Ada is imprisoned, they realize how precarious their position is. After she escapes, two of the Cast Iron's hires are shot, and Johnny disappears. With the law closing in, Corinne and Ada are forced to hunt for answers, even as betrayal faces them at every turn.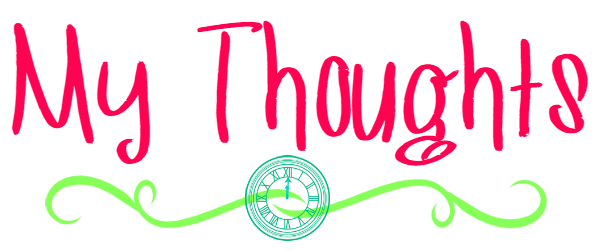 I am so glad that Holly convinced me to read this one! (Thanks, Holly!) While I loooved the sound of the time period and best friends, I was a little worried about the magical element, as that can be quite hit or miss with me. But I needn't have been! I really enjoyed this one. And I can actually get the only problem I had with it out of the way right up front: It started off slowly. The first 50 pages or so, I struggled with getting to know the characters and developing any connection to them. But, as the book wore on, I definitely got into it! Let's discuss why, shall we?
The friendship was awesome! A duo of headstrong females in the early twentieth century? Yes PLEASE! Ada and Corinne were such fabulous friends. They had squabbles, no doubt. But that made it so realistic. They were truly and fully there for each other, and their loyalty and love was so heartwarming! Especially since their lives were tough, it was incredibly sweet that they had each other's backs.
The historical setting was on point. Granted, it was an alternate history, since as far as I can tell we didn't have hemopaths roaming the streets of Boston, well, ever. But since prohibition was definitely a topic of the times, it fit perfectly in the night club setting, in an era where women and minorities had very few rights,  it worked completely. It also made for the perfect atmosphere, which the author totally delivers!
The diversity (and the commentary) is fabulous! The characters are all quite diverse, which is a win in itself. But the author also uses hemopathy brilliantly. It is a huge part of who they are, but they are treated horribly because of something they have no control over. They're persecuted for just their general existence- even if they didn't work in the bar, just the state of being a hemopath was enough to have them locked in an asylum. The mistreatment of hemopaths serves as an incredible allegory for the mistreatment of all minority groups, which is certainly a powerful and important topic.
I enjoyed that their families played roles in their lives even though they lived away from home. Their familial relationships were often strained, but they also seemed to be incredibly realistic, as well as an important factor in both girls' lives. The role of their other friends was also great. I enjoyed reading about all the side relationships.
The hemopathy thing was really intriguing! I was so pleasantly surprised at how fascinated I was with it. The ability to change people's emotions (through art, no less!), and all the ramifications that come with it? Definitely needed to know all about that! Obviously, I will let you read about it all yourselves, but just the whole concept was quite unique and thought provoking!
Bottom Line: Definitely glad to have read this one! The historical atmosphere was phenomenal, the diversity was great, and the friendships were so heartwarming! A must-read if you like any of the genres this book falls under!
---
Maresi
by Maria Turtschaninoff
Series: The Red Abbey Chronicles #1
Published by Amulet Books
on January 3rd 2017
Pages: 256
Format:ARC
Source:BEA

Only women and girls are allowed in the Red Abbey, a haven from abuse and oppression. Maresi, a thirteen-year-old novice there, arrived in the hunger winter and now lives a happy life in the Abbey, protected by the Mother and reveling in the vast library in the House of Knowledge, her favorite place. Into this idyllic existence comes Jai, a girl with a dark past. She has escaped her home after witnessing the killing of her beloved sister. Soon the dangers of the outside world follow Jai into the sacred space of the Abbey, and Maresi can no longer hide in books and words but must become one who acts.
Maresi Cover War!
Since Maresi has been published in other countries, I thought what better way to introduce it than to show off the covers from around the world- and pit them against this gorgeous US one? Let's see who the winner is!
Loading ...
So, what do you guys think about Iron Cast? Does Maresi sound like you'd be interested? And which cover do you like? (I confess, I don't see the Romanian cover winning the poll…. ? )