Top Ten Tuesday is a feature hosted by The Broke and the Bookish. This week's theme is:  In honor of Fall Tv, do a tv-themed topic! Top ten favorite tv shows of all time, ten new shows coming out this Fall that are on my radar, tv shows I wish never got cancelled, tv shows I would recommend to book characters, books I wish would be tv shows, ten favorite shows from the late 90's or early 2000's, ten tv shows for every fantasy lover, etc.
Look, I am being lazy-ish and telling you all about the shows I adore/have adored in life. Maybe you can adore them too! Coming up with ten was actually kind of hard, which must mean I need to watch more stuff, so recommend away! 
(P.S.- These dumb collages took me over 3 hours to make, so I guess I won't call myself lazy at the moment. I own none of the pictures, obviously.)
10. American Dreams (2002-2005)
This is one of those shows that was cancelled wayyyyy too soon. I should look and see if I can rewatch it anywhere. My mom and I used to watch this together, it was all about mid 1960s America, and it pulled no punches. So good. There weren't even enough stills on all of Google for me to make a collage, and this is sad. (This is the DVD Season 1 cover.)
9. Dawson's Creek (1998-2003)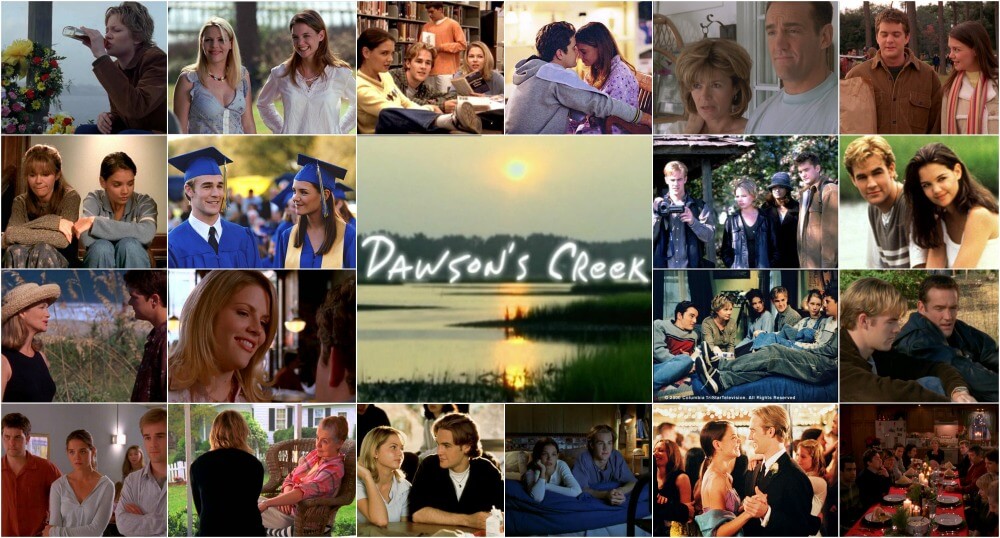 These guys were in high school when I was, so it kind of makes sense that I was hooked. Plus, their lives were so much more drama than my own boring existence, so of course I was drawn to their particular shenanigans.  Nevermind the fact that James van der Beek looked like he could be my dad.
8. How I Met Your Mother (2005-2014)
Every good thing about this show is before the finale, got it? Great. Watch an alternate ending, it will make you feel better about all things. Anyway, this show was freaking hilarious. Stupidly so, sometimes, but that was kind of why I liked it tbh. Plus, they had the best guest stars.
7. Roseanne (1988-1997)
Roseanne was one of the first shows I felt like was just freaking honest on TV. This wasn't quite wholesome, but it wasn't crude or anything either- it was just… life. Life was sometimes messy. We won't talk about most of the last season, do we even know what happened there? Didn't think so.
6. Full House (1987-1995)
This is legit the first show I was ever obsessed with. I watched it every night on TGIF (you old enough to remember that? I do hope so.) And I still watch it when I am bummed, because it cheers me up, except when they talk about the dead mom, because of course that's not great. Plus, now I get to relive my childhood with Fuller House, and have confused feelings about John Stamos. 
5. Scrubs (2001-2010)
This is one of those shows that had it all (and please, we are not talking about that crappy "Scrubs: Interns" nonsense that happened the last season, literally no one liked that): Friendships, romance, humor, and brutal moments. And I feel like I should do a rewatch or something now… 
4. True Blood (2008-2014)
This one is kind of a guilty pleasure because there were times when it was so bad, but still so good. You know the type? Plus, the end of the books (the Sookie Stackhouse series) were so bad, that it was better by default. I also loved a lot of what was added to the show. I plan on doing a post about both soon, so stay tuned! (Also, this may not be for anyone who is opposed to sex, nudity, and violence, because this show has it in spades…)
3. Friends (1994-2004)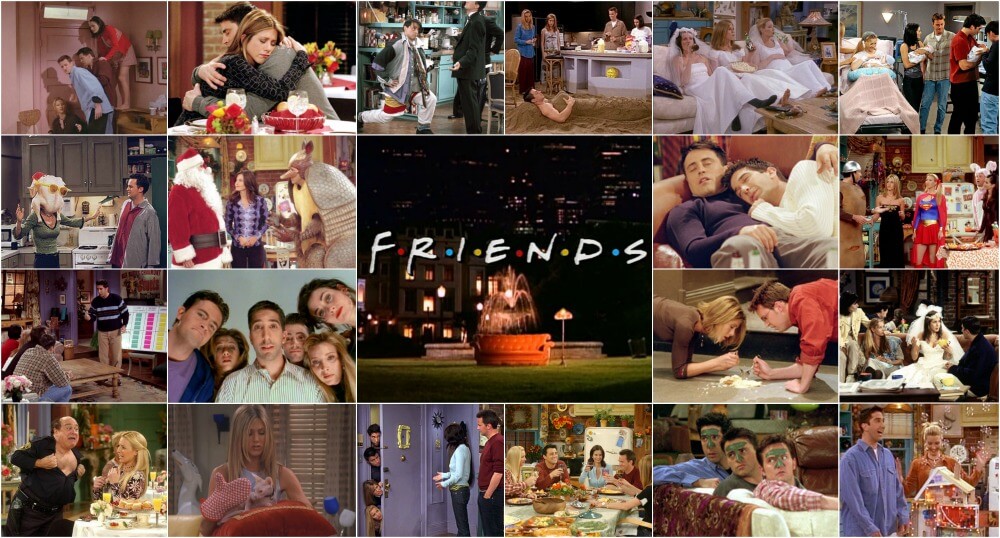 If you don't love Friends, I don't know if we can be friends. Seriously, this show is just freaking fun. Yeah, there were heavier moments, but all in all? It is still my go-to pick me up. After The 100 makes me sob, I watch Friends to cheer up, basically.
2. The Challenge (1998- )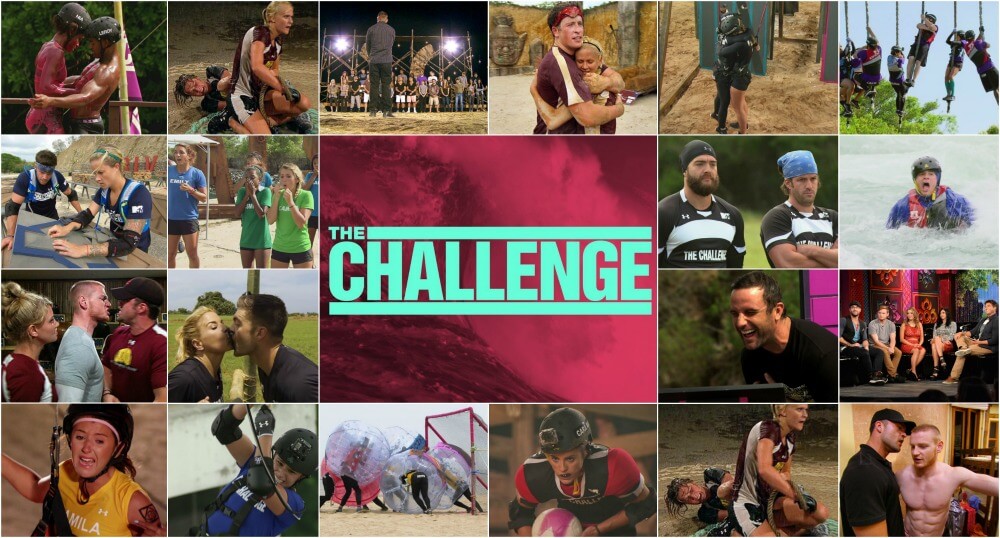 I have been watching this crazy ass show for almost two decades. That is dedication, my friends. I love it- there's drama, romance, feuds, friendships, and insane challenges. But the thing is, it is these people's actual lives too, and it can get super sad, like when people die 🙁  I will never stop watching until they stop making it, basically. 
1.The 100 (2014- )
Bwhahah who is shocked? Anyone? Didn't think so. Listen, if you take nothing else away from this post, just watch this damn show already, mmmkay? Thanks. This is an obsession for me, I won't lie. The Hunger Games level, if I am being honest. 
I am thinking about starting a new show! Who has suggestions for Shannon? What's your favorite?