I know that I say every time that these have nothing in common, and then find something that they do have in common, but really and truly, NOTHING. They weren't published the same month, they aren't the same genre, they aren't all debuts, they aren't from the same sources… so, finally, they are really and truly random 😀 
Wild Swans by Jessica Spotswood
The Marked Girl by Lindsay Klingle
The Darkest Lie by Pintip Dunn

---
Wild Swans by Jessica Spotswood
Published by Sourcebooks Fire on May 3rd 2016
Pages: 304
Format:eARC
Source:Copy provided by publisher for review, via Netgalley


The summer before Ivy's senior year is going to be golden; all bonfires, barbecues, and spending time with her best friends. For once, she will just get to be. No summer classes, none of Granddad's intense expectations to live up to the family name. For generations, the Milbourn women have lead extraordinary lives—and died young and tragically. Granddad calls it a legacy, but Ivy considers it a curse. Why else would her mother have run off and abandoned her as a child?

But when her mother unexpectedly returns home with two young daughters in tow, all of the stories Ivy wove to protect her heart start to unravel. The very people she once trusted now speak in lies. And all of Ivy's ambition and determination cannot defend her against the secrets of the Milbourn past….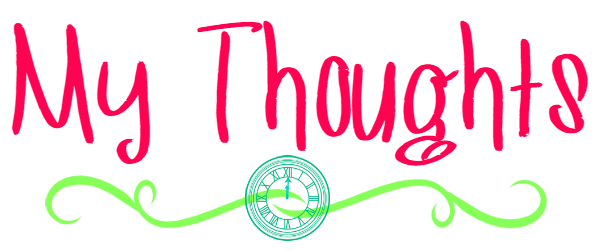 Let's start out with my favorite of the bunch, shall we? Seems like a nice way. So this was a really sweet story, and I liked that there was kind of "something for everyone", but without it being overwhelming. Like, there were of course issues with family relationships and dynamics, but there were also a lot of great friendship plots, diversity, romance, and just growing up in general. Wild Swans told a story, but it did so in the context of just living life, which I really liked.
The characters were all really well done. Even some of the minor characters had a big impact. I found a lot to relate to- for me, some of the body shaming that Ivy's mom imparts on her sister, and the grandfather being loving but being pushy to a fault hit home for me- but the beauty of this book is that there really is someone (or something) that pretty much anyone can relate to.
The writing was also phenomenal (and makes me extra excited to read the author's other books now!), both in terms of evoking emotion, but also just being smart and clever. It made the characters pop off the page, and made me feel things for all of them.
I think the only qualm I really had was that there were a lot of changes in a short time frame. Ten days isn't long for major shifts, which made a few things seem a little unrealistic,. But it was definitely a solid overall book and one I am glad to have read!
Bottom Line: This story made me laugh, cry, and think about my own life situations, and I think that is a book that's certainly done its job. Bonus points for some really great characters.
---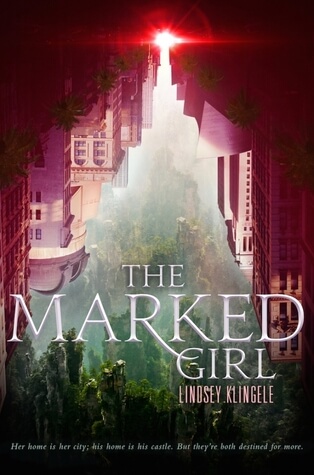 The Marked Girl by Lindsey Klingele
Series: Marked Girl #1
Published by Harper Collins on June 7th 2016
Pages: 400
Format:eARC
Source:Copy provided by publisher for review, via Edelweiss


Once upon a time, in a land far, far away (Los Angeles)…

When Cedric, crowned prince of Caelum, and his fellow royal friends (including his betrothed, Kat) find themselves stranded in modern-day L.A. via a magical portal and an evil traitor named Malquin, all they want to do is get home to Caelum—soon. Then they meet Liv, a filmmaker foster girl who just wants to get out of the system and on with her life. As she and Cedric bond, they'll discover that she's more connected to his world than they ever could've imagined…and that finding home is no easy task…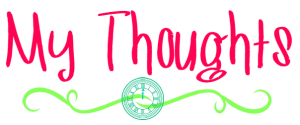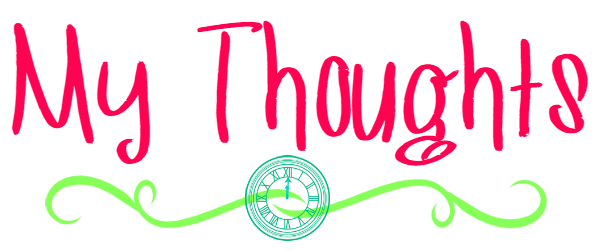 Typical conversation between Val and Shannon (as paraphrased in Shannon's own weird inflection):
Val: I see you're reading Book X. What do you think?
Shannon: Book X is not working for me so far. Have you read it?
Val: I have. Put Book X down, for it doesn't get better.
Shannon, nodding in agreement: Yes, yes, I shall.
Shannon, later, to self: But… my Goodreads Challenge! Must. Finish. Book I don't like.
Val, a week later: Told you so.
Basically, I need to listen to Val. We had this same conversation with about ten other books, outcomes alllll the same. 
SO, you can see where this is headed. Le sigh. Another super highly anticipated book for me goes badly. I think maybe a little bit of the reason is actually me. I read a great review by Kim @ Divergent Gryffindor, and she said that this was a good book for someone just starting out with fantasy, and I think she is so, so spot on.  I think that had I read this five years ago, it would have actually gone a lot better. It's kind of… Intro to Fantasy, and that isn't a bad thing. It is just probably not for me, and perhaps not the best choice for people looking for a more intense fantasy world.
I just kind of knew what was going to happen basically the whole time. Not every detail, mind you, but the general stuff? Yeah, I could smell the plot from page one. (Shh, you can totally smell plots.)
Here's what worked for me: Cedric. Was. The Best. Seriously, he was sincere, and cute, and so damn naive but I loved it.  Also Liv's best friend Shannon. Not only because she is the only Shannon I've really encountered, but because I thought she was a great character- maybe even better than Liv. And the hopes of knowing stuff about Caelum, and how this whole portal thing came to be. Maybe that will happen in the next book? One can hope. It did pick up a little in the end, so that was a plus too.
I just felt that it was a bit predictable in general, and I didn't really have a connection to Liv. Nor did I understand what would make Cedric care about Liv so much. I mean, she didn't have a ton of personality, and he was stuck in another realm with his fiancée, so… why all the feels?
"'You are like nothing I have ever known', he whispered."
Seems a little insta-lovey, considering you just met and she has literally done nothing remarkable. Except believe your portal story, I guess? 
The world building was pretty sparse too, especially since I am just supposed to accept that there's a portal leading to another realm thingy. Some of the book characters accept this pretty easily:
"'All those years spent watching movies about zombie apocalypses and alien invasions or whatever… it's like, it prepared me in a way? Like I spent so many hours training for crazy without even realizing, and it would almost be weirder if something like this didn't happen at least once in our lives.'"
Um, no, I don't think that's how that works? I mean, I was just reading a book about portals to another realm, and I am not exactly standing outside waiting for a UFO so… 
Bottom Line: It wasn't bad, per se, but it was too predictable for me at least. And since I was pretty apathetic about the characters, I had trouble staying invested. I would still be willing to give the sequel a try (if I heard some good things), since it did get a bit better toward the end- and I'd like to know more about the world.

---
The Darkest Lie by Pintip Dunn
Published by Kensington Publishing on June 28th 2016
Pages: 256
Format:ARC
Source:Copy provided by publisher for review


"The mother I knew would never do those things.But maybe I never knew her after all."

Clothes, jokes, coded messages…Cecilia Brooks and her mom shared everything. At least, CeCe thought they did. Six months ago, her mom killed herself after accusations of having sex with a student, and CeCe's been the subject of whispers and taunts ever since. Now, at the start of her high school senior year, between dealing with her grieving, distracted father, and the social nightmare that has become her life, CeCe just wants to fly under the radar. Instead, she's volunteering at the school's crisis hotline—the same place her mother worked.

As she counsels troubled strangers, CeCe's lingering suspicions about her mom's death surface. With the help of Sam, a new student and newspaper intern, she starts to piece together fragmented clues that point to a twisted secret at the heart of her community. Soon, finding the truth isn't just a matter of restoring her mother's reputation, it's about saving lives—including CeCe's own…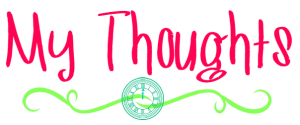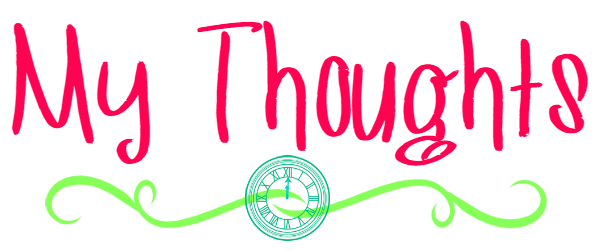 This book was a bit of a mixed bag for me, so we'll do some good versus not as good, mmmkay? Great.
The Good:
CeCe was dealing with a lot of bad stuff, but I liked that her family was still trying to do right by her, even if they didn't always succeed. I also liked that she had such complicated feelings about her mom, because I think that was really authentic.
I really enjoyed the premise. The whole teacher-student thing is always in the media, and I liked that it was the perspective of a female teacher and male student, it gave things a fresh spin.
It's definitely emotional to read about CeCe trying to navigate life without her mother. And even worse, as much as her dad wants to be there for her, he's so devastated himself that he isn't really doing a great job. But CeCe tries so hard to keep on living, to move past this awful time in her life. She wants to be invisible, because kids are cruel. She just wants to try to stay under the radar to avoid taunting, and all the while she has no idea what she thinks is true. Definitely a lot of chaos in poor CeCe's head, and her character is very well written.
The Not-as-Good: 
It was just incredibly predictable for me. It's kind of a biggie, and the reason I couldn't really rate it higher, even though I did enjoy some components of the story. I kind of figured out all the mystery components very early in the book. To the point where I was like "okay, and now, ______ will do ______ and we will know all about _____", multiple times. And that does take the fun out of a mystery/thriller, for me anyway.
This is a super weird thing to even bring up, but CeCe is…. oddly obsessed with her mom's body in comparison to her own? And I don't mean like "oh my mom was tall and thin and I am short and thick". I mean her nude body. Specifically her boobs. Which… this is not even the first book that I have encountered this in. So like, am I missing something? Is this something that people do? My mom had breast cancer, and I've never looked at her boobs, so how are all these people checking out mom's tatas on the reg? And more importantly… dear god, why!??! It eventually kind of has a purpose, but I still never found it not weird. Anyway, this might be a "Shannon problem" and not a book problem.
Bottom Line: Ultimately, this ended up being a hit in the character development department, but a miss in terms of the mystery. So I think it depends on which you've come for- if you don't care as much about the mystery, this could work. If you came for the thrills, then maybe not so much.
Have you read any of these books? Planning on it? And do you have any really random things that make you feel super awkward in books?