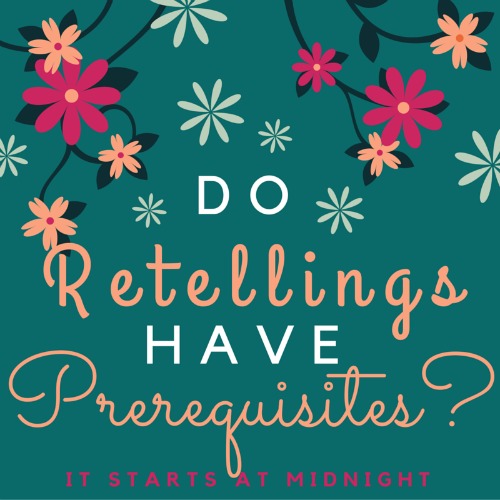 I was responding to some comments on reviews a few weeks ago, when I came to one from the lovely Emma @ Miss Print. She was talking about Tell the Wind and Fire, and asking if I'd read A Tale of Two Cities by Charles Dickens, which the book is a sort of retelling of. Emma had read AToTC and she quite enjoyed TtWaF, so it got me thinking: Does one have to be familiar with the source for a retelling to work?
Now, you might not get too worked up about my distaste for Dickens. But when I start telling you all the other things that I either didn't read/watch/know much about, you're going to start shaking your heads. So let's just get it out of the way:
Full confession: I don't like classics or Disney movies.
I know what you're thinking….
And I know. It's weird, right? To be a bookperson, and yet have a strong disdain for a pretty significant group of stories doesn't make any sense. And who knows, maybe if I gave some of them another chance, it'd work out, but to be perfectly honest, I am fine enjoying the stories I do enjoy. So I am in no rush to recreate some kind of missed childhood opportunity to watch Peter Pan or something. 
So that's what we're working with. If I have read a retelling, I often don't even know that it was one until later, when someone adds it to a list of retellings or something. Remember when I used to be scared of retellings? As it turns out, I'd read some that I never even knew were retellings. Oops? But the question I really want to know the answer to is this:
Does it make me less qualified to review the book if I have never read the story from which it's being retold from?
I honestly don't know the answer. On one hand, it isn't like the book is a sequel- it's not supposed to be the same story, obviously. But on the other, am I appreciating certain stories less because I haven't read and/or liked the source material? I have given retellings anywhere from 5 stars to 1 star, and everywhere in between, so I don't think that I need to like the source to give an opinion, especially when taking other things like character development, writing, general plot, etc., into consideration. But in the situation with Tell the Wind and Fire, would I have appreciated the world building more if I'd been more in tune with A Tale of Two Cities? Would certain things have "clicked" more for me? We'll never know, basically.
So, I shall ask you, my darlings! 
Loading ...
So, what say you? How helpful is it to know and/or like a story in order to read and enjoy the retelling? Are there books that you have loved the retelling of, but didn't care much for the original?