Welcome to my stop on The Crown's Game Blog Tour!! I feel like the blog is all Russian this week and I like it.  Speaking of things I like, let's talk about The Crown's Game!! (Did you like that segue? I sure did.) So I shall review this lovely book, as best as I can, because I just want to flail. And then you shall have a chance to win it so you can join in the flails! 
The Crown's Game
by Evelyn Skye
Series: The Crown's Game #1
Published by Balzer + Bray
on May 17th 2016
Pages: 416

Vika Andreyeva can summon the snow and turn ash into gold. Nikolai Karimov can see through walls and conjure bridges out of thin air. They are enchanters—the only two in Russia—and with the Ottoman Empire and the Kazakhs threatening, the Tsar needs a powerful enchanter by his side.

And so he initiates the Crown's Game, an ancient duel of magical skill—the greatest test an enchanter will ever know. The victor becomes the Imperial Enchanter and the Tsar's most respected adviser. The defeated is sentenced to death.

Raised on tiny Ovchinin Island her whole life, Vika is eager for the chance to show off her talent in the grand capital of Saint Petersburg. But can she kill another enchanter—even when his magic calls to her like nothing else ever has?

For Nikolai, an orphan, the Crown's Game is the chance of a lifetime. But his deadly opponent is a force to be reckoned with—beautiful, whip smart, imaginative—and he can't stop thinking about her.

And when Pasha, Nikolai's best friend and heir to the throne, also starts to fall for the mysterious enchantress, Nikolai must defeat the girl they both love . . . or be killed himself.

As long-buried secrets emerge, threatening the future of the empire, it becomes dangerously clear . . . the Crown's Game is not one to lose.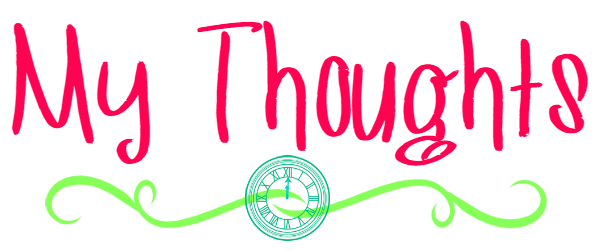 Goodness, where to begin? Well, I knew I needed to read this book because Russia. And also, magical duel. And of course romance. So, there you have it. Enjoy the book!
So, I will first say that it did start off a little slow for me, mostly because I had some trouble keeping track of/connecting to everyone, and the different settings and such. BUT. This is brief, and I feel like it needs to be mentioned, because I'd hate to see someone miss out on the awesomeness because they struggled with the first bit. Because this did not last long for me. After like, 10-15% I was completely, 100% invested. And then it blew my mind.
I know you all can read the synopsis, so I am just going to assume that you did. Great. So Vika, Vika is the lovely specimen we begin with. Can you tell that I adore her? I mean, she's been hanging out on an island her whole life with dear old dad, and her bestie is this cool older lady from the bakery named Ludmilla. She is under the impression that she's the only enchanter in Russia. She is wrong.
Because there's Nikolai, who's kind of equally fabulous- though I wasn't sure at first. He's our other enchanter, and lives with this rotten woman named Galina, and Renata, a servant who definitely has a pretty serious case of the feelings for him.  He is best friends with the tsesarevich, Pasha, and they like shenanigans. And frankly, I am going to be on board with anyone who enjoys a good shenanigan. It's almost comical to watch Pasha fight with his sister Yuliana (such a pretty name, by the by), who basically wants to play tsar herself. She is into it. So of course, this group is living in Saint Petersburg, blissfully unaware of Vika and The Crown's Game.
So, if you're keeping track, the characters are obviously a huge win! Even the more villainous ones are great- they're all incredibly well developed, and all have their own distinct voices and personalities, and I loved it.
The next piece is The Game. I like games, if you hadn't noticed 😉  But in seriousness, this is pretty unique. I mean, in a sense, there is a slight similarity to The Hunger Games because only one of them is left alive, but only one of them dies too! And it's a game about magic!! The things they can do are so fun. And then reading about both enchanters trying to figure out the other's motives- both in and out of the game was pretty fabulous!
There's all kinds of behind the scenes political messiness as well, along with family drama all over the place. And some of it may just blow your mind when it comes to light.
Still keeping track? Great. Plot also equals win. 
The world building… can I just say exquisite? First, I loved how it is based on actual Saint Petersburg. And yes, there are absolutely parts that end up being fictional, but for the most part? I have walked the streets where these characters walked- and even more exciting, did their magic! (You can read about that here.) But Evelyn did an amazing job making Saint Petersburg come to life, but also makes it feel like there absolutely could be a source of magic. It was done so well- even addressing people being skeptical of magic, which, let's face it, would absolutely be true!
Look, it's Russian trinkets! And vodka, because who goes to Russia and doesn't buy vodka? 
So the world-building? Definitely on point. 
This is not all, no! There are swoons. There are feels. There are complicated relationships- and I don't just mean romantic ones. Basically, this book has a little of everything, and I need more now.
Bottom Line: Even with a slower start, I simply cannot deny how much I loved this book. The characters jumped out of the page, the world-building was remarkable, and the story itself had me hooked. I can't wait until I get the chance to venture back into this world in the sequel! 
More pre-order information (including a VERY fun incentive!) can be found on Evelyn's site! 
Follow the rest of the tour!
So, what do you guys think? Does Russia fascinate you? How about magic and duels? If so, this book is likely going to be a huge win for you like it was for me!