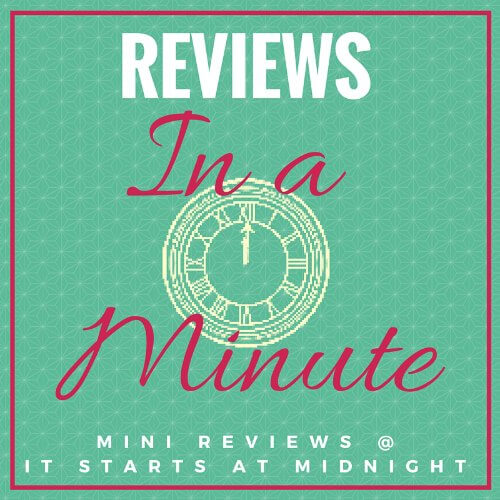 Welcome to "Reviews in a Minute"! These are the previously titled "bite-sized reviews", but they're the same thing. Just a different name.
So… this is probably the second-to-last group of books that are mostly flails. Because my streak finally ended. It was a good run though, and at least I can still think about most of these books fondly 😉 
Thanks For the Trouble by Tommy Wallach
The Lifeboat Clique by Kathy Parks
Into the Dim by Janet B. Taylor
You Were Here by Cori McCarthy
---
Thanks for the Trouble by Tommy Wallach
Published by Simon & Schuster Books for Young Readers on February 23rd 2016
Pages: 368
Format:eARC
Source:via Edelweiss


"I've got some questions for you. Was this story written about me?"

I shrugged.

"Yes or no?"

I shrugged again, finally earning a little scowl, which somehow made the girl even more pretty. It brought a bloom to her pale cheeks and made sharp shelves of her cheekbones.

"It's very rude not to answer simple questions," she said.

I gestured for my journal, but she still wouldn't give it to me. So I took out my pen and wrote I can't on my palm.
Then, in tiny letters below it, I finished the thought: Now don't you feel like a jerk?

Parker Santé hasn't spoken a word in five years. While his classmates plan for bright futures, he skips school to hang out in hotels, killing time by watching the guests. But when he meets a silver-haired girl named Zelda Toth, a girl who claims to be quite a bit older than she looks, he'll discover there just might be a few things left worth living for.

From the celebrated author of We All Looked Up comes a unique story of first and last loves.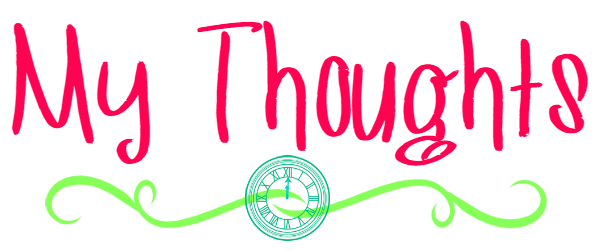 I had heard a lot about this book before I ever picked it up. The Twitterverse was criticizing it left and right, to the point where I was on the fence about reading it. But, then I remembered that Twitter doesn't get to dictate my reading material, and I hopped in, because I had been eagerly anticipating this one, before all of this started. And I am going to address one of the big gripes people had, because I feel like that's only fair.
The biggest thing everyone and their dog was mad about was that they felt that Zelda was a "manic pixie dream girl" trope. And frankly, I completely disagree. Zelda is quirky, and unique, and wise… but there are reasons. She doesn't exist as some magical answer to Parker's prayers. I simply find that the term doesn't fit. Also, Zelda is awesome. There was a point in the book where I thought to myself "this could go a couple ways, and one of them would kind of make Zelda fit the trope", but that never happened. In fact, it was quite the opposite.
I have a lot of love for this book and its characters. Parker is a fabulous- witty, sweet, and amazingly talented. Parker wrote little stories within the book, and they were gorgeous. I was so captivated by them- and how they fit with the story. Parker (and Tommy Wallach, of course) has a real gift for words. During his narration, Parker made me laugh, I adored his sense of humor. The thoughts that Parker had… these are thoughts I know for certain I have had. He's incredibly easy to connect with, because he's so damn human, so damn real. He muses about little things in life, and also the bigger, meatier stuff, but in a way that makes sense.
"But I think life is a little like one of those special memory foam mattresses that they advertise on TV, where you can drop a bowling ball on one side and the person sleeping a few inches away doesn't feel a thing. Our biggest tragedies are still just ours."
And then there's Zelda. It'd be hard not to love her, and I definitely loved her. She's a bit of a mystery at first, but really, Parker is just as much a mystery to her- we just have the benefit of knowing Parker's thoughts. Zelda is just a good person, she's compassionate, and so, so wise. She was a girl who was legitimately nice and friendly to other girls (which is so refreshing to read about), and she's just a lovely person with a lot of insight about life. I was floored by this, because of how accurate it was, and how much it resonated with me:
"'We may get a job and a husband and a house, but the whole adulthood thing is just a charade. We're all pretending to have grown up. You know what the cruelest object ever invented is?' I shook my head. 'The mirror. It breaks the illusion.'"
And even though they are amazing characters, they're still incredibly normal too. The plot is incredibly character driven, but they're doing regular things, wanting the same out of life as anyone else.
There are a lot of really amazing messages in the book, but I am going to let you find them out on your own. I feel like as much as I want to gush about them, I'd be doing you, the reader, a disservice- this is the kind of book you need to really read with the context of your own life in the back of your mind. I don't think there's a person out there who can't relate to at least some of the topics that are touched on in this book.
Bottom Line: With exquisite writing and fabulous characters, Thanks for the Trouble is absolutely a book you need in your life. I need to consume We All Looked Up as quickly as possible.
**Quotes taken from uncorrected proof, subject to change. 
---
The Lifeboat Clique by Kathy Parks
Published by Katherine Tegen Books on March 1st 2016
Pages: 336
Format:eARC
Source:via Edelweiss


Some people might say that Denver had a death wish. Why else would she have dared to sneak into a Malibu beach party where she'd be surrounded by enemies, namely including her ex-BFF Abigail?

Oh yeah. Croix. Denver never thought in a million years he'd ask her out, but who was she to question this miracle of fate? Well, that wasn't the only surprise fate had in store.

During the party a tsunami hit the coast of California, wiping out everything in its path. Denver and a handful of others escaped death by holding onto the roof of the house and were swept out to sea. Of course, one of her fellow castaways was none other than Abigail, who could barely stand the sight of her.

Now that she's floating in the ocean, stuck on a small boat with the most popular kids in school and waiting to be rescued, Denver wonders what might kill her first-dehydration, sunstroke, or the girl she used to think of as a sister?

A hilariously dark and twisted story that sparkles with a remarkably fresh voice, The Lifeboat Clique is Kathy Park's irreverent yet insightful novel about how to survive in the most unthinkable circumstances.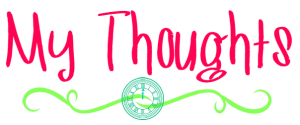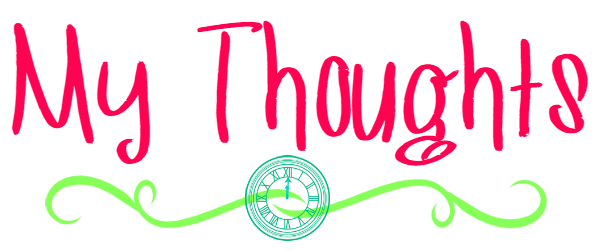 I have such mixed feelings about this one. It was a quick read, and entertaining, but at times it felt like it was missing something, or perhaps the friendship-meets-tsunami thing didn't mesh together as well as I would have liked.
The Good:
Like I said, it was entertaining. I mean, it's about a tsunami and a life raft, so it should (and did!) have an element of excitement. And there were flashbacks to life before, which was good, because I think a whole book about a raft would have been very monotonous. This way, it was broken up well, and we got to learn a lot about the characters then and now.
The main themes of the book were survival and friendship, and that is a definite win! I love a good survival book, so that was absolutely the best part for me!
Denver could be really funny at times. Even in the midst of a bad situation, her humor stood out. She also was pretty good at keeping herself and her companions going day after day. And the other characters, while initially not my favorites ever, did start to grow on me.
The Not-So-Good:
I know that it's a book about teens, but I am pretty sure petty bullshit doesn't stand the test of a tsunami? I might be wrong, I guess we could throw some young enemies out into a storm… no, wait, let's not do that. My point is, sometimes you have to bury the hatchet when you're trying to not die, and it didn't seem terribly realistic that they didn't.
Really, none of the situation was realistic. I was able to overlook that for the sake of entertainment, but I do think it's worth mentioning.
Denver was also a bit "holier-than-thou" at times. Were the "cool kids" always nice? Goodness no. But I don't think feeling superior is helping anything either.
I didn't feel very emotionally connected, even when I should have. I think that the implausibility and the drama probably was the cause, but when I should have felt a lot of things, I didn't.
The end View Spoiler »was just too easy. It seemed really anti-climactic to me, and I felt really underwhelmed. « Hide Spoiler
Bottom Line: Like I said, a mixed bag. Entertaining? Absolutely. But some of the flaws did interfere with my ability to enjoy the story.
---
Into the Dim by Janet B. Taylor
Series: Into the Dim #1
Published by HMH Books for Young Readers on March 1st 2016
Pages: 432
Format:eARC
Source:via Netgalley


When fragile, sixteen-year-old Hope Walton loses her mom to an earthquake overseas, her secluded world crumbles. Agreeing to spend the summer in Scotland, Hope discovers that her mother was more than a brilliant academic, but also a member of a secret society of time travelers. Trapped in the twelfth century in the age of Eleanor of Aquitaine, Hope has seventy-two hours to rescue her mother and get back to their own time. Along the way, her path collides with that of a mysterious boy who could be vital to her mission . . . or the key to Hope's undoing.

Addictive, romantic, and rich with historical detail, Into the Dim is an Outlander for teens.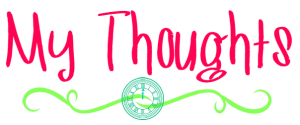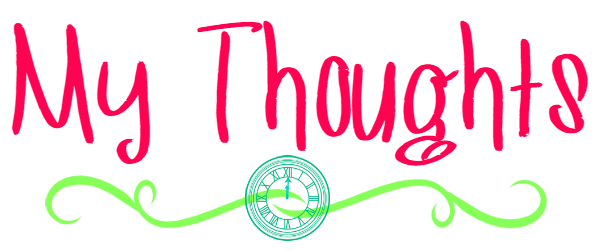 When I started this book, I will confess, I was bored. Hope was irritating me, and I just felt like things were dragging. I seriously contemplated not finishing. But, when the real action of the story began, everything changed! Hope started to become not only a character I cared about, but one that I liked. The time travel itself was brilliant, and it was very clear that there was a lot of research done.
I haven't read anything else set in the twelfth century, ever. I really didn't even know much about it, honestly, except that it was probably pretty awful. So the setting was incredibly unique for me, but so was the actual time travel. I often feel like time travel parameters are similar in a lot of books, but not so in this one. At the same time, it wasn't confusing either.
And there were twists! I did not see most of them coming, either. That really kept me eagerly reading along, looking forward to the next bit of information that Hope was going to get. I also really enjoyed the romance. Don't want to say too much, other than I shipped it, and fear not, there isn't a triangle. 🙂
Bottom Line: Although this book and I had a rocky start, I ended up really enjoying and being completely invested in both the plot and the characters. I eagerly await the sequel!

---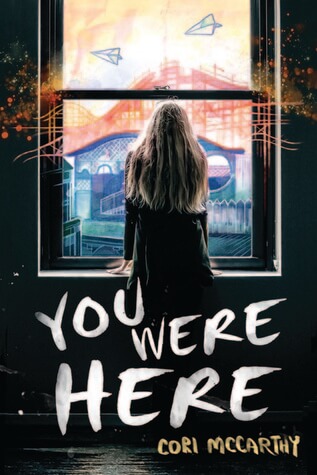 You Were Here by Cori McCarthy
Published by Sourcebooks Fire on March 1st 2016
Pages: 400
Format:eARC
Source:via Netgalley


Grief turned Jaycee into a daredevil, but can she dare to deal with her past?

On the anniversary of her daredevil brother's death, Jaycee attempts to break into Jake's favorite hideout—the petrifying ruins of an insane asylum. Joined by four classmates, each with their own brand of dysfunction, Jaycee discovers a map detailing her brother's exploration and the unfinished dares he left behind.

As a tribute to Jake, Jaycee vows to complete the dares, no matter how terrifying or dangerous. What she doesn't bargain on is her eccentric band of friends who challenge her to do the unthinkable: reveal the parts of herself that she buried with her brother.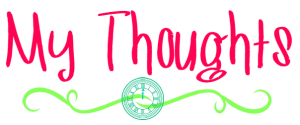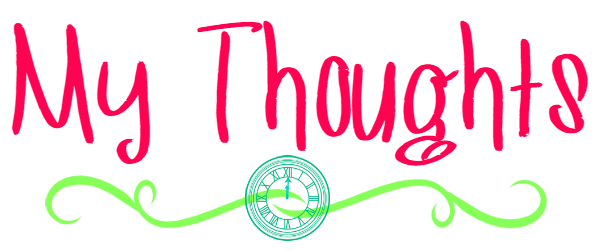 GAH, what even do I say here? This will absolutely end up being one of my favorites of 2016- and all time. I am just going to throw out stuff that I loved because it was all love.
The characters and their development throughout the book was incredible. Jaycee is clearly in need of some development, because she cannot move on at all from her brother's untimely death. But what you don't realize at first is how much growing all the characters have to do, and the way the author writes their growth is just gorgeous.
There are five POVs- but they aren't at all overwhelming. In fact, two aren't even traditionally written. Mik's are in graphic novel format, and I will say that this is the first time I have ever really understood the appeal of the graphic component- it was done flawlessly; and Bishop's is just his own little graffiti/art. It really breaks things up, in the best possible way.
The. Ship. If you don't ship this ship… I don't know what to tell you. Because this has to be one of my new OTPs. That's all I will say about that.
The friendships and relationships are messy and complicated and ever-evolving. You know, just like real ones. It all felt so honest and wonderfully authentic. The characters all had relationships with each other, and their families, and they were just so on point. This resonated with me so much:


"Zach could picture the next five years like they were a movie he was being forced to watch. His mother would end up needling him until he studied something she approved of; his father would hound him into a job with security."

The emotional range is just phenomenal. I cried, of course, I laughed, I was angry, I swooned, I nodded in agreement with characters' observations- it was just a perfect combination of all the feels. Here's a moment that made me chuckle:


""'Did you go to school with us?' Zach asked Mik. 'You look like… like I know you.'
'You're probably thinking of Judd Nelson in The Breakfast Club.' Natalie said."

It was actually acknowledged that Jake (Jaycee's brother) had plenty of flaws.  So often in a book where a character is grieving, everyone makes the deceased person out to be some kind of perfect superhuman. That wasn't Jake, and no one is pretending it was. He was not all good nor all bad, just like everyone else. And even when Jaycee tried to pretend that he was larger than life, she knew the truth:


"Jake wasn't here, so he couldn't be disappointing. Couldn't let me down like everyone else. He got a free pass. Apparently, dying was the easiest way to turn into a peach."

It's the kind of book that I could read over and over. It was just that good. It's in my Amazon cart as I type.
Bottom Line: Look, I could absolutely flail about this book until the end of time, or, I could just throw it at you and insist that you read it. I choose the latter.

**Quotes taken from uncorrected proof, subject to change.
Have you read any of these books? Planning on it? Let's talk about them!