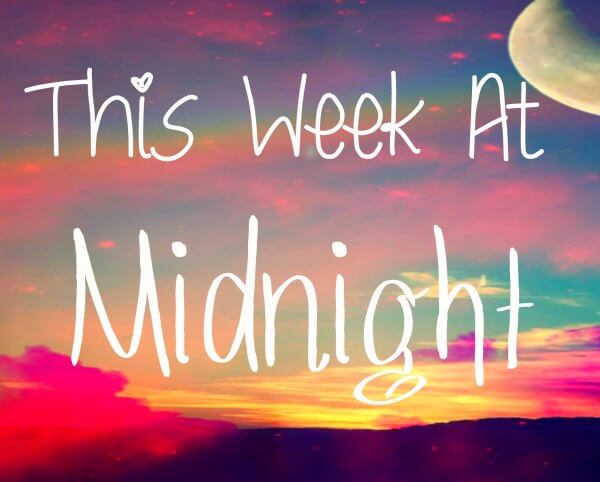 This Week at Midnight, it is halfway through January!
Stacking the Shelves is a weekly meme hosted by Tynga's Reviews. It gives us a chance to share with readers what we bought, borrowed, swapped, won or got for review each week. Because I love books, and you love books, so let's see the books!
The Books
Purchased:
I do promise better pictures of these soon. They are too pretty for this crappy picture, but I have a headache.
Bought from Kayla's Sale (@ The Thousand Lives):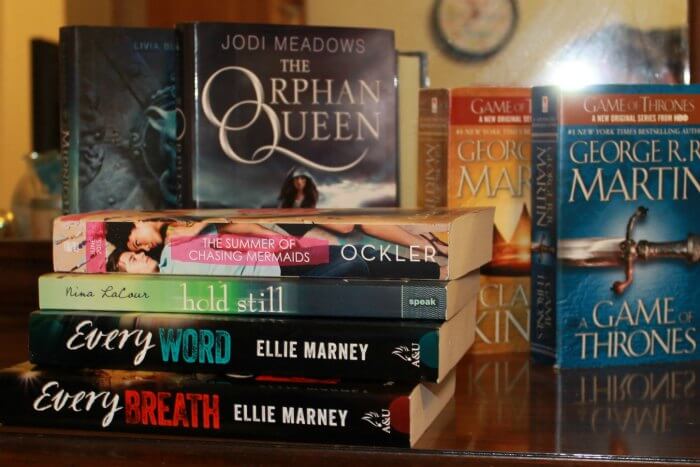 The Summer of Chasing Mermaids by Sarah Ockler
The Orphan Queen by Jodi Meadows
Midnight Thief by Livia Blackburne 
Every Breath & Every Word by Ellie Marney
A Game of Thrones and A Clash of Kings by George R.R. Martin
e-ARCs
Via Edelweiss thanks to Margaret K. McElderry Books; and Netgalley thanks to Sourcebooks Fire
Kindle Books
Simply too excited for this!!
---
Weekly Shenanigans
 The Smell of Other People's Houses But really, none of them were bad!
Posts this Week:
Giveaways:
---
Blogosphere Bulletin
---
Random Musings:
I feel like this is a really busy bookish time of the year. There seems to be so much going on- all kinds of tours and events and anticipated releases. And I am pretty sure that I overbooked myself, which should come as a surprise to no one. I even bought a planner, but haven't had time to fill it out, because I am failing that hard at organization.
Things we need to talk about this week:
How on earth do you people keep your shit together?

Did you watch either of the new YA book based new shows (The Shannara Chronicles and The Shadowhunters)? Thoughts if you did? 
The 100 comes back NEXT. WEEK. Are you ready? Can you ever actually be ready? Have you watched the trailers? 
Have a fabulous week, loves!