Well, here we are at 2016. I am not sad to see 2015 go, to be perfectly honest. It wasn't my favorite. The good news is, that there was one glorious saving grace in 2015: YOU. Yeah, the bookish community saved this year from being pretty much the worst ever. So thank you. I will talk about it more later, but just… thank you.
I feel like I have mostly rehashed 2015 to death in the three surveys in one post that I did, along with Top Ten Tuesdays asking me about every favorite thing of the year I could have. So, I am 2015ed out, for the most part. At least when it comes to books. When it comes to me, the blog, and that sort of thing, I guess I could give you a few highlights!
I have enjoyed looking at everyone's year end posts. So many of you do amazing things with statistics and charts and stuff. If you want to see someone do statistics right, go look at Alyssa @ Eater of Books year end post. Because it is a statistician's dream, basically. I am not so good at that sort of thing. Wait, that's wrong- I am too lazy for that sort of thing. So you will get some of my usual weirdness.
---
The Searches
First, I finally figured out how people find all of the terms people have searched to find their blogs in 2015. So I have been writing down the more entertaining ones, so that I can answer the questions that, likely, the searcher did not quite find.
There were some queries that the person absolutely found the answer to! Such as "When does the sequel to An Ember in the Ashes come out?". That person left satisfied, I assume. The following people did not:
"i want to say too"
Aw, none of that even made sense, my lost friend! I mean, what is it that you want to say too? I say a lot of things, so you'll have to be a tiny bit more specific next time, 'kay?
"brian yansky"
I feel like this is the blogosphere equivalent of a wrong number. I'm sorry, Mr. Yansky isn't here, but you could try him on his own blog? I'm sure he's a swell guy, whoever he may be.
"amazon mp3 meet me in montana"
Perhaps actual Amazon might be more helpful? I googled it myself, and apparently, it's a country song, a duet with Dude I Don't Know and Marie Osmond so… good luck with that. Hope you found Amazon okay.
"any new series started already"
Oh goodness, lots. I'd venture to guess hundreds of thousands- if not millions? (Ironically, my blog is what first pops up in a Google search of that term. Even if the term makes no sense. Actually, maybe it's on to something…)
"bellamy octavia incest"
NO! Stop you sick sick sicko! Besides, you should know that this is a strictly Bellarke shipping zone anyway. Incest or not. Now, for the love of god, STOP.
 "confuse about book"
Also kind of confused about verb tenses….
"does elle fanning have a cleft palate"
Um, no? As far as I know, anyway. I mean, my small human does, which is probably how you got here. But as for Elle, it doesn't appear so, after some Googling of my own. Also, she wouldn't have it any more, since she is an adult and it would have been repaired. But still, no.
"i don't like you"
Well fine, get the hell out of here then! 
"go out and have fun exaams are over"
I just hope that for the sake of this person's education that it was not a spelling exam. But I mean, nothing you can do about it now, so sure, have fun!
"how 2 start a midnight chat"
First, don't Google this if you are at school or work, because some very inappropriate things pop up. Second, you can chat with me on Twitter at midnight, if you're so inclined.
"old people stereotypes"
Uh, okay, I'll try. I mean, they like hard candy? They don't understand technology? They sometimes smell like mothballs? Yeah, I'm out.
"the walls around us not so good"
I feel you, I still don't understand exactly what happened. ::Shrugs::
---
Old Resolutions: Kept or Not Kept?
Now, last year I made resoltions for 2015. I will do this again, on a Top Tuesday post, so let's not worry about those. Let's check on the ones I made last year! Here's the full post, for reference.
To attend BEA.   Yes, we did well with this obviously.
To stop buying books just because… books. Shockingly, yes! I mean, sure, I slipped here and there, but as a whole? I did really well!
To schedule ahead.  So. Much. Nope. In fact, this post was supposed to have gone up almost two hours ago so… there's that answer.
Not to stay up past 4:00 am reading.  I did okay with this for a little while. In spurts. But not for too long.
To interact with more bloggers, authors, and any other bookish type.  Indeed! I have met so many amazing people- and gotten closer with so many too!
To pare down my TBR.  Does anyone keep this resolution? Please. I mean, okay, yes, I pared it down, but then I added hundreds of other books so… it's a wash. Or worse.
That I will write reviews the same week (month?) that I finish a book.  Mostly yes! Not a week, but a month definitely. I'm considering it a win.
To write.  Boom. 
To obtain a physical ARC from a publisher based on whatever criteria they use to decide worthiness.  I have! I still have no idea about that algorithm though!
To calm down.  This has to be the biggest fail of the year. No, I did not calm down. If anything, I got worse. Oopsie.
So, there you have it- Six out of Ten, so I think that equals an overall win! 
---
And the looking ahead….
I know I said I wasn't doing any real goals/resolutions now, and I am not. But I am trying to do some things differently in the new year. First, I didn't do a weekly recap this week. Because I didn't want to. And also, it was a slow week. But my point is, I am going to try to be a little more aware of my own needs. That means I am going to try like hell to comment and reply, but not beat myself up if I can't a couple of times. I won't yell at myself if I have only posted three posts instead of four. Or if I have only read two books one week. We'll see how it goes.
I want to stay connected and close with the community. That has to come first. You guys are the reason this is fun, the reason it's so rewarding. I want to thank each and every one of you- but I am so damn paranoid that I will miss someone and I don't ever want anyone to feel that I don't appreciate the love, kindness, and support. Because I DO. My old lady brain just sometimes forgets a name here and there 😉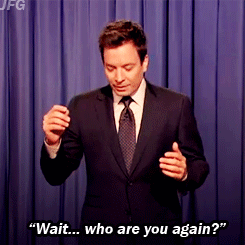 I need to make a lot of changes this year- and most of this applies to life outside of the blog stuff. But the thing is, that I gained the support and confidence from inside it. So I will take you on those journeys- and maybe even reach out when I can't bear to take them alone anymore. The generosity, love, enthusiasm and general good in this community have restored me. Reminded me that I like life, that I like people too much to spend the rest of my days unhappy.
I wish I could somehow tell each and every person that has impacted me how much it means. If you're reading this, know you are among them, and I can't express my gratitude enough. If anyone had told me two years ago that I would be so wonderfully wrapped up in this, I would have laughed right out loud. Now I am happily with my people, where I belong.
So, for 2016? Maybe the goal word should just be progress. Progress for me, while maintaining the amazing connections I have made in the community. And I wish each and every one of you an incredibly happy and blessed 2016!
Do share: What is one amazing thing from 2015 that made you happy? And what is one thing you really want to happen in 2016?