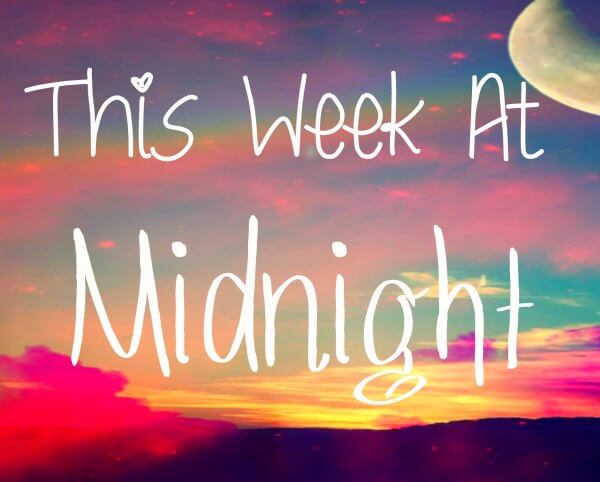 Stacking the Shelves is a weekly meme hosted by Tynga's Reviews. It gives us a chance to share with readers what we bought, borrowed, swapped, won or got for review each week. Because I love books, and you love books, so let's see the books!
The Books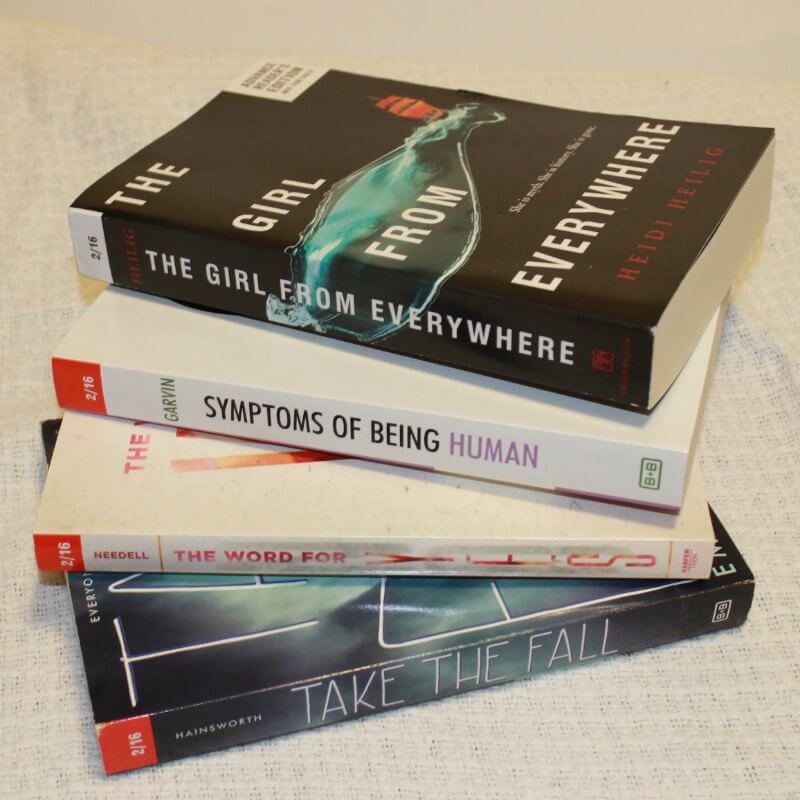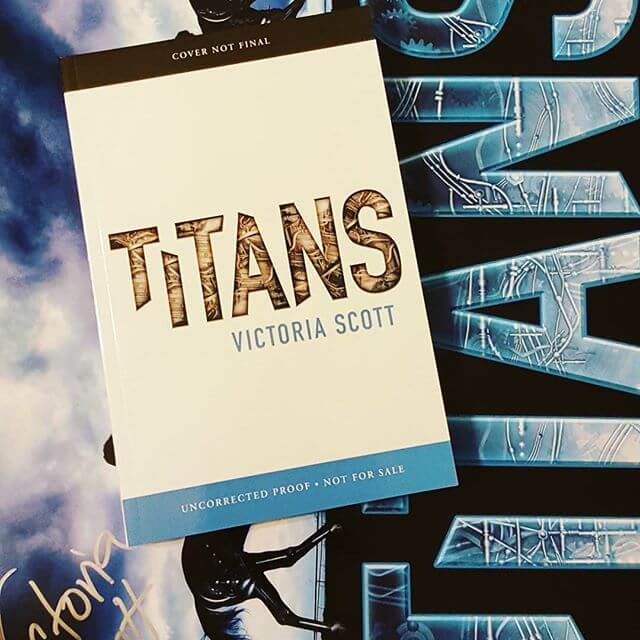 For Review
The Girl from Everywhere by Heidi Heilig
Symptoms of Being Human by Jeff Garvin
The Word for Yes by Claire Needell 
Take the Fall by Emily Hainsworth
Titans by Victoria Scott (and a signed posted that I cannot wait to frame!)
Anna and the Swallow Man by Gavriel Savant
Won:
Winter by Marissa Meyer (SIGNED, to ME, with swag!!), thanks to the fabulous Holly @ The Fox's Hideaway
Through the Dark by Alexandra Bracken thanks to Alise @ Readers in Wonderland!
Purchased:
e-ARCs
Via Netgalley/Edelweiss, thanks to Random House, Macmillan, and HarperTeen
---
Weekly Shenanigans
I only read two books this week again. I still don't understand how this is my new normal, but I bet it has something to do with me re-reading The Hunger Games. I still do not mind.
 PSISLY.
Giveaways:
Posts this Week:
---
Blogosphere Bulletin
---
Random Musings:
I…. have no Hunger Games news. This is the first time in awhile. I know it was inevitable and all, but still. I am also in gift-wrapping hell, and "oops I never sent Christmas cards" hell. These are things I must do this weekend, even though I have no time. No time, people! These are the times that I'd be super happy to be rich and famous and have a nanny to watch the kids (not all the time, just so I could blog and sleep and such) and some random person that I could hire to wrap the damn gifts and go to the post office for me. And maybe they could also address the envelopes. I would pay them well. What tasks would you outsource if you had all the money?
Things we need to talk about this week:
Have a fabulous week, loves!