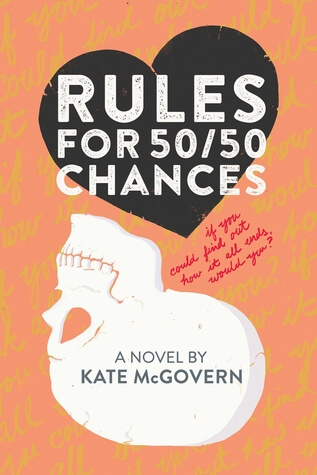 Rules for 50/50 Chances
by Kate McGovern
Published by Farrar
on November 24th 2015
Pages: 352
Format:eARC
Source:via Netgalley

A heartrending but ultimately uplifting debut novel about learning to accept life's uncertainties; a perfect fit for the current trend in contemporary realistic novels that confront issues about life, death, and love.

Seventeen-year-old Rose Levenson has a decision to make: Does she want to know how she's going to die? Because when Rose turns eighteen, she can take the test that will tell her if she carries the genetic mutation for Huntington's disease, the degenerative condition that is slowly killing her mother. With a fifty-fifty shot at inheriting her family's genetic curse, Rose is skeptical about pursuing anything that presumes she'll live to be a healthy adult—including going to ballet school and the possibility of falling in love. But when she meets a boy from a similarly flawed genetic pool, and gets an audition for a dance scholarship in California, Rose begins to question her carefully-laid rules.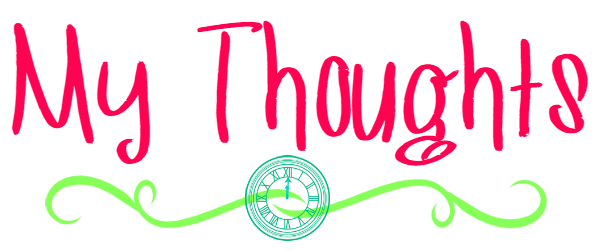 When I saw Rules for 50/50 Chances on Goodreads, I knew I needed it in my life. First, genetic stuff is so fascinating to me. Always has been, and now having a kid with a de novo (which is basically a new mutation, the first in his lineage- meaning his parents don't have it) dominant genetic mutation makes me even more curious. And Huntington's is one of the the worst genetic hands a person can be dealt. The book goes into a good amount of detail, so I won't bore you, but I have read (and seen shows) about people with it, and it is freaking horrific.  It's dominant, which means any child whose parent has it has a fifty percent chance of also having it (hence the title, of course). And since it doesn't usually manifest until after most people would have had children, Rose's parents had no idea they could be having a child with a death sentence. A painful, awful one at that.
So we have Rose, only child to doting parents. Mom has Huntington's, and is spiraling downward, and fast. Rose is going to be graduating soon, needs to decide about college, her future, and of course, the big old "Do I Have Huntington's?" cloud that has been hanging over her head since she was 12. Rose is a ballet dancer, and quite a good one. She'd like to continue with it, but it's hard to find schools that have ballet and college academics. She's found one, but across the country. And there's a boy, and a best friend. We'll get to all that.
I am going to break down each element that I want to talk about and give it a positive (+), negative (-), or neutral (+/-) at the end. Just to help with the overall rating. Plus, YAY, new stuff!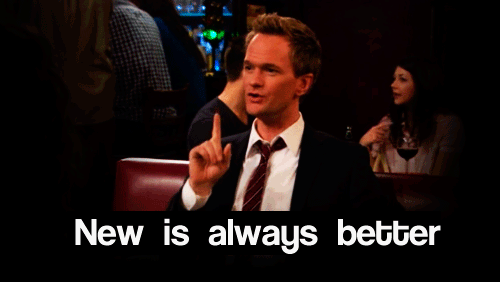 The main character: Rose, our main character, reminds me of myself a bit. She's a worrier, she's a pessimist, and sometimes she pisses off the people around her with her negativity and whining. But I didn't mind that at all, to be honest. Rose has a lot of stuff going on in her life. Yeah, some of it is normal teenager stuff, but her mom is going to die, and she may have the same awful illness that she has watched destroy her mom. So you try to be sunshine and rainbows. I feel like she learns a lot about herself during the book, and this is a very, very good thing. (+)
The family: Rose's family is  the absolute heart of this book. Her mom will break your heart into a million pieces, and her dad will put them back together. Even her grandma is awesome. Not everything is always happy, quite the contrary. But no matter how difficult it all gets, Rose's family is there with her mom, loving each other, and it is freaking beautiful. (So many +++)
The relationship: Caleb is the love interest, and we meet him in like, chapter one. Things I liked about Caleb: the diversity (and the diverse conversations it brings to the table), and his family is awesome as well. But I felt like there wasn't much personality behind Caleb. I didn't "know" him at all. I knew facts, but I had no sense of who he was as a person. And it bugged me (even though it didn't bug Rose) that he refers to her as "HD" (Huntington's Disease) throughout the whole book. Romance at its finest? Also, I didn't like how he treated her sometimes. He liked to talk down to her when she didn't know certain things about Sickle Cell (the condition his mom and sister have) and when she is being a bit irritating. Like, yeah, she was being a pain in the ass for a little bit, but the way he said stuff just bugged me. Also, I didn't feel any chemistry, even when there were kissing scenes and such. (-) 
Rose's journey: I liked that Rose had several decisions to make. Yes, the Huntington's test was a big one, but she also had to make choices about college, and her relationship with Caleb, and her best friend Lena. I will say that I knew how this book would end from page one. I mean, even before that. I hoped it would be different and prove me wrong, but it didn't. So while I liked that Rose was getting to know herself better, I did find it to be pretty predictable. (+/-)
Trains!!: Yes, trains were big in this book. I loved the symbolism, and I loved their practical use. That's all I am saying about it, but it was a really great addition to the story, in more ways than one. (+)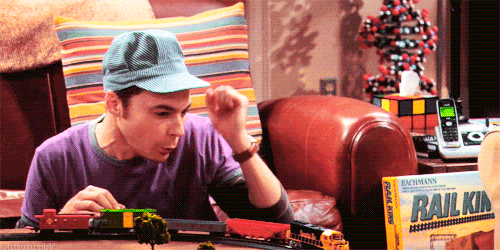 Bottom Line: I liked this one. It was emotional of course, with amazing family elements and growth of character. There were a few things that were a bit of a turnoff for me, but overall it was quite well done.
This begs the question: would you want to know if you had the disease? I think I'd have to know. The not knowing would drive me far crazier than any bad results could.