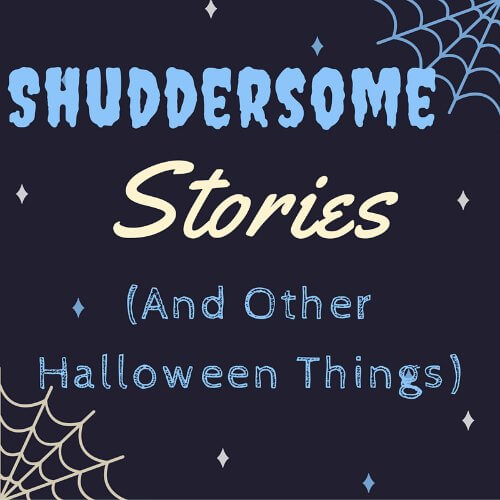 I was going to do one big old Halloween post. Recommendations, a TBR, Shay's tag... but then I realized I could split them up, which seemed better (for me), so I will do the Halloween tag the day before actual Halloween, and the bookish stuff today so that you have time to go fetch some of these for actual Halloween creeptastic reading (and coloring)!
First, a fun look at a coloring book that I received for review!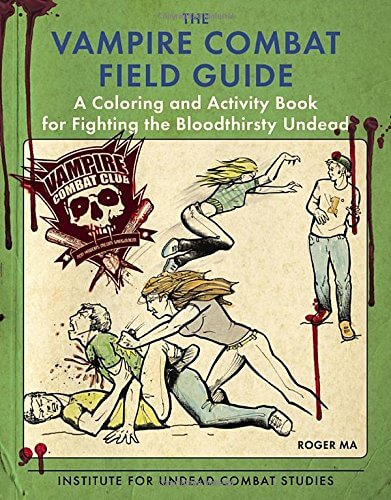 The Vampire Combat Field Guide: A Coloring and Activity Book For Fighting the Bloodthirsty Undead
by Roger Ma
Published by Berkley
on October 6th 2015
Pages: 64
Format:Paperback

In The Vampire Combat Manual, Roger Ma, the nation's preeminent expert in undead warfare, prepared the average citizen to defend against a brutal vampire attack. But without appropriate training, even the most adept slayer of bloodsuckers can be left vulnerable.

Therefore, the Institute for Undead Combat Studies has once again created an essential practice handbook for anyone seeking to avoid serious injury, infection, or death at the hands of a vampire. This comprehensive guide includes:
*Detailed illustrations to aid in identifying various types of the undead and their vulnerabilities, as well as anatomical drawings you can color to promote knowledge retention
*Interactive mental and physical exercises that will teach invaluable fighting techniques and prepare you for battle
*Work pages to hone weapon selection, defensive and offensive techniques, and precise staking strategies
*and much more!

With the proper preparation, no one need fear death by exsanguination or an eternity spent in darkness. Learn to ward off these bloodthirsty creatures while you can—or say good-bye to your days in the sun…
This is so much fun! It isn't just coloring, but it has activities, and tutorials. And I dare say that these fighting techniques could help you fend off any creature of the night. Now, there is some violence/gore (I mean, I guess you can color it as gory as you'd like 😉 ), so I won't be giving it to my four year old, but anyone teenaged and up would definitely enjoy this, especially around Halloween! There's also a zombie edition, which, let's be honest, I will be buying.
A few pages, for your entertainment? Of course! These are the more family-friendly ones, and quite frankly, some that I had quite a bit of fun with:
Yes, this was so fun. I may not be the world's best colorer, but who even cares?! Thanks, Berkeley!!
And now, some books that I have read that were probably creepy.
I have rated them with my actual ratings (the pumpkins) and given them creepy ratings (the skulls). They also link to Goodreads.
And some that I would absolutely love to read ASAP!

(Sorry, wayyyy too tired to link to all these. I have faith in your ability to google.)
So, which of these have you read? Any spooky suggestions? What scary story would you love to read this Halloween?