Vengeance Road
by Erin Bowman
Published by HMH Books for Young Readers
on September 1st 2015
Pages: 336

When Kate Thompson's father is killed by the notorious Rose Riders for a mysterious journal that reveals the secret location of a gold mine, the eighteen-year-old disguises herself as a boy and takes to the gritty plains looking for answers and justice. What she finds are devious strangers, dust storms, and a pair of brothers who refuse to quit riding in her shadow. But as Kate gets closer to the secrets about her family, she gets closer to the truth about herself and must decide if there's room for love in a heart so full of hate.
In the spirit of True Grit, the cutthroat days of the Wild West come to life for a new generation.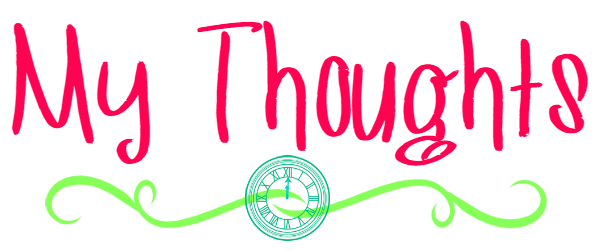 I absolutely adored the atmosphere of this book: The history of the old southwest, the ruggedness of both the land and the people, and just the overall hardships that people faced in the late nineteenth century frontier territory. The feeling of authenticity was incredible. From the incorporation of the climate, to the infusion of the slang in the dialogue and narration, it was very clear that the author did her homework for this book.
After Kate's father is killed at their small homestead in the northern part of the Arizona territory, Kate has nothing left to lose and isn't going to accept her father's murder. She knows full well that this journey of revenge could end up with her facing the same fate, but she flat out does not care. Kate was such a badass heroine, but it was authentic. It wasn't just for the sake of convenience, it made sense why Kate would be as tough as she was. She was raised almost exclusively by her father, and lived in a very rough place during a very rough time. This quote pretty much nailed Kate's thoughts:
"So long as they go down, I don't much care if I go with 'em"
Kate, as "Nate", finds the kin of her father's friend, and they insist on traveling with her, and thus begins the crazy adventure. First, you know when gold is involved, things are going to get dicey really fast. Clearly, the guys who killed Kate's dad aren't going to be steeped in morality, so Kate and the boys will encounter a ton of violence along the way. There's action in the fighting, and there's action in just surviving in the southwestern desert. Vengeance Road is anything but dull!
There were other characters that they encounter along the way, some of whom I positively adored, but this was certainly Kate's journey. I liked that while she was tough and rugged, and willing to go to hell and back to avenge her father, she still had a femininity about her. She wasn't some kind of one dimensional caricature, she had many sides to her. She also had a lot of time to figure out who she was and who she wanted to become in her father's absence, and that was quite lovely to watch. I also was completely fascinated by the way groups of people treated each other. For example, Kate had to pretend to be male for anyone to take her seriously, as women were definitely regarded as second-class citizens at that time. Also, the tensions between the Native Americans and the newcomers to the territory were palpable. Overall, the characterization was well done, and I liked that Kate's views were expanded upon by the people she met along the way.
I did have a few minor problems. Well, two, one being more minor than the other:
Some of the plot points were a bit predictable for me. While the book didn't lack action, I did find myself suspecting a lot of the outcomes before they happened.
The romance wasn't my favorite. Luckily, it was a very small portion of the book, but I just wasn't feeling a ton of chemistry. Also, it too was predictable for me.
Bottom Line: Vengeance Road pretty much nails the southwest in every conceivable way. If you want a book with an authentic western feel, this is it. If you want one with a tough, no-nonsense heroine, this is absolutely it.
Oh, and make sure you read the author's note. It's really interesting!
**Quote taken from uncorrected proof, subject to change**
I am not very musical by nature, but every so often, I hear a song that reminds me of a book. There's like, four of them out of the hundreds of books I have read. I heard this song right around the time I was reading Vengeance Road, and I feel like they are basically made for each other! Seriously, this song sums up how I felt while reading this book. Also, both are pretty great!
Do you think you'd enjoy reading about the old west? And do songs and books ever just merge together for you?