So, I have been hinting at this event for the past week or so, but I have been freaking out about it for months. I had this idea back in the winter, but I  pondered it for a long time, as you do. Then I decided to enlist the help of some really fabulous blogging friends. Enter Kayla @ The Thousand Lives and Inge @ Bookshelf Reflections!
I know, I have still told you nothing. Well. I am stalling, okay? That is a completely legitimate nervous tactic.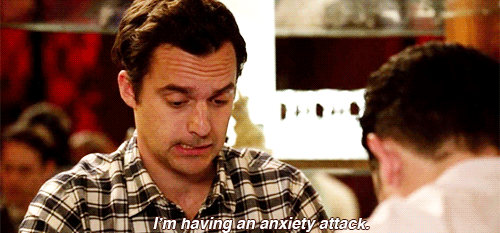 Speaking of… that's kind of the point of this whole event! (Fine, it wasn't the world's best segue, but it's all I've got.) This event, you ask? Well, it is going to be all about mental health in YA books, and really, books in general. There will be guest posts from authors, other bloggers, and posts from our own lives. We'll be featuring books that have really spoken to us, and it's basically going to be a big celebration of the amazing authors and books that are helping us start the dialogue about mental health. Games, fun stuff, giveaways, and of course more serious posts too! So I present to you…..
And where do you come in? Well, glad you asked! We are looking for anyone who'd like to share a story or personal experience, whether it be anonymously or openly, whether it be a full post or a quick questionnaire answer. Basically, every little bit helps! And we don't just want to hear from people who do have experience with mental health issues, but anyone at all– issues or not! So, if you feel like it, we'd love for you to take the time to fill out this little form- I promise, it's quick 🙂  I hope you're looking forward to this as much as we are!