Ah, so now I have learned some lessons that I shall pass on to you, all of whom I have told must attend BEA next year.  So really, if you think about it, this post is purely for your benefit 😀 
Lesson #1: Check a Damn Suitcase
Apparently, they do not just have those luggage checks just to give nice old ladies something to do during the show. No, they are handy indeed. Had I checked a suitcase, several things would have happened: My shoulders would not have ached, and I would not have had to run around New York with seven tote bags. I also would not have had to look high and low for people giving away tote bags when mine became inevitably full.
Lesson #2: Just Ship the Books
I know this is scary because of the mail reliability not being great, but next year in Chicago I won't have a choice anyway. And even though me trying to pack the books and drag them around Manhattan made for some great entertainment for my roommates, it made for a very cranky Shannon. I have heard of other bloggers whose books beat them home, and quite frankly, that sounds good to me.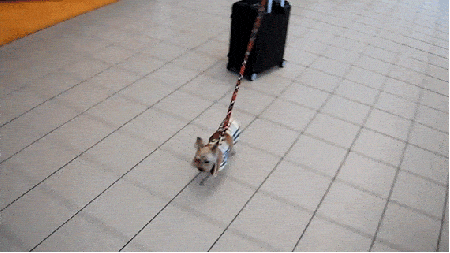 Lesson #3: When you inevitably get the sads about not being invited to cool stuff people on Twitter are going to remember: SLEEP!
I was bumming pretty hard when people were telling me about having to choose between all the parties they'd been invited to. Then seeing all the amazing pictures and such on Twitter and Instagram, I was getting full-on weepy. But… I was tired. So knowing that I could curl up in bed and sleep was a really good way to make me forget my sorrows! Having Val and Holly there didn't hurt either 😉
Lesson #4: Public Transportation is Only Mildly Scary
Seriously, I owned the subway. Granted, we only rode it twice, but I got my metro card right on the first try AND pried open a door that almost separated me from Holly and Val AND resisted a hug from a very mentally ill passenger who did not smell good. This is a win! Also, the bus, albeit not exactly fun, was not scary either. As for Chicago? I will take a nice plane with a drink, please and thank you.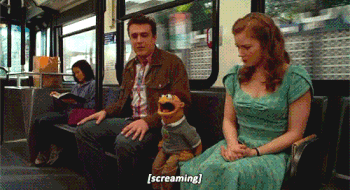 Lesson #5: Authors are pretty much as awesome as I'd assumed.
Not one of the authors I met was anything less than fantastic, honestly! Now, I don't know if this is a universal truth (I mean, I am sure there's a bad apple out there somewhere!) but the ones I met? Lovely. They all seemed genuinely excited and happy to be there and most importantly, super gracious that there was a line of people fangirling (or fanboying) over them and/or their book.
Lesson #6: Bloggers are pretty much as awesome as I'd assumed.
Maybe more so. Is that even possible? Gosh, what a nice bunch. And I am not just saying that because I count myself among them. I talked to so many random people in line who were seriously so nice, and wanted to just chat! This also extends to include librarians, teachers, and basically anyone else in the industry who stood in line with me and talked just because they wanted to be nice and social with other booklovers. Just further confirmation that we, as a community, are kind of the best.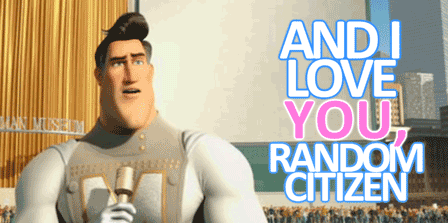 Lesson #7: Don't be afraid to TALK!
This goes along with numbers 5 and 6, because I met so many really fabulous people at the booths, too! Pretty much all the publishers I spoke with were super nice, and willing to help you out if they could, and if they couldn't, they were still quite lovely about it. Plus, it's always nice just to tell someone how much you love their books!
Lesson #8: Take ALL the pictures
I could smack myself for being so camera shy the first few days. I missed a picture with Diana Nyad, and Nori and Xander for goodness sake! (Sidenote: Nori and Xander should feel pretty special that they're lumped in with Diana Nyad. Or maybe it is the other way around 😉 ) Plus, I didn't get pictures with a ton of authors because I was afraid to ask, which is dumb. I also didn't take enough pictures of the city, but I will be back this summer for The Hunger Games Exhibition, so I am not as bummed about that. But look out Chicago, because I do not have enough pictures of you!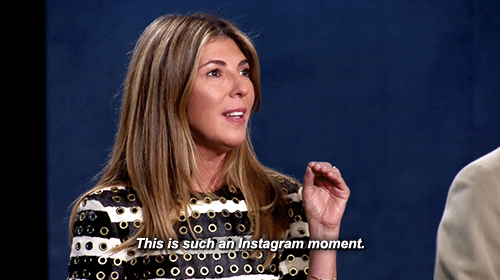 Lesson #9: The Shuttle is your Friend
We didn't even find out that the free shuttle took us literally right down the street from our hotel until Thursday afternoon! Luckily, this was right after we used all of our free Uber rides, so good timing! I think Val may remember who told us about it… Val, let me know so I can give a shoutout of thanks to this lovely being!
Lesson #10: It is all 100% Worth It!
I had some second thoughts, honestly, before leaving for BEA. Was the expense going to be justified? Was leaving the kids going to be okay? Would I even enjoy myself? The answer to all of these? A resounding, unequivocal YES. It isn't about any one element of BEA, it is that all of it put together is simply magical. You meet people, you find books, you find yourself. And I think that the best part for me was that I realized with an absolute certainty: These are my people.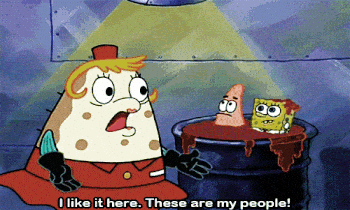 Have I convinced you yet? Seriously, we can charter a plane for you international folks, and I mean, everyone in the U.S. could use a road trip, no? It's only halfway across the country, no matter where you live!
---
This does bring us to the end of my BEA adventures! And yes, there will be a giveaway, but I am going to hold off a bit and post it with a really huge (and international) giveaway if/when I reach 1,000 Bloglovin' followers. I am kind of insanely close, excited about it, and want to give you guys more stuff 😀