Stacking the Shelves is a weekly meme hosted by Tynga's Reviews. It gives us a chance to share with readers what we bought, borrowed, swapped, won or got for review each week. I also decided that since I do a weekly recap, it really is just good sense to link up with The Sunday Post, hosted by Caffeinated Book Reviewer, because that is such a fun link up as well!
The Books:
There shall be two parts: The loveliness that is my new Hunger Games editions and review books.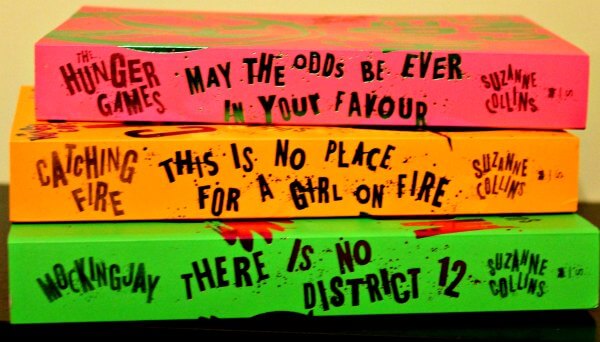 There will be more pictures, I plan on inundating my Instagram, no worries. But aren't they fabulous?!
For Review
This game will be called "On a Scale From 1 to Nori's Going to Kill Me"…. Say your goodbyes.
Via Edelweiss, Thanks to HarperCollins & Merit Press!!
Via Netgalley, Thanks to Random House, Chronicle Books, and Capstone! 
A Million Miles Away by Lara Avery, thanks to Novl (sign up for the newsletter for your chance to win review books!)
Invincible by Amy Reed, thanks to Harper (won via Goodreads)
---
Weekly Shenanigans
I read books! Three books, which seems to be the magic number lately:
I definitely liked 5 to 1 and ACOTAR. I am still sorting out my thoughts on Material Girls, but I'd say they're more positive than negative, so that's good.
On the Blog:
Giveaways:
Fun in the Blogosphere:
Up Next:
Reviews. Tags. Discussions. Why do I even bother with this? None of us know. Not you, certainly not me. I do know there will definitely be a review of Rook. Other than that? All bets are off! (Hmmm this could be a really strange new gambling idea…)
What's going on in your lives? Who is going to BEA (it is like, only a month away, guys. A MONTH.)? Anything exciting? As always,  I want to know ALL the things!