Stacking the Shelves is a weekly meme hosted by Tynga's Reviews. It gives us a chance to share with readers what we bought, borrowed, swapped, won or got for review each week. I also decided that since I do a weekly recap, it really is just good sense to link up with The Sunday Post, hosted by Caffeinated Book Reviewer!
The Books:
The Jewel by Amy Ewing Thanks so, so much to Nicole @ Feed Your Fiction Addiction!! I so desperately wanted a physical copy of this one, and now I have the pretty!!
Heir of Fire by Sarah J. Maas Because sometimes, you just have to splurge and buy the damn book.
For Review
Every Last Word by Tamara Ireland Stone via Netgalley, thanks to Disney-Hyperion
The Edge of Forever by Melissa Hurst via Edelweiss, thanks to Sky Pony Press
---
Weekly Shenanigans
I read books! Three books, in fact:
I liked Rook and 99 Days. I liked Hit too, even though there are flaws. Like, lots of them. But I still enjoyed it, so that should make a nice, hard review. Also, one of these books contains a new book boyfriend. Just saying. Feel free to guess 😉
I also bought my BEA pass!! EEEP! This is actually happening! For a long time, all I had was a trip to New York with two internet friends, but now, I am actually going to BEA. FOR REAL.
On the Blog:
Fun in the Blogosphere:
Up Next:
Reviews. Tags. Becoming Jinn Blog Tour. Discussions of some variety. Likely, ten tops of some list or another. Stuff, basically.
And before you go… some cute kids and a bunny, perhaps?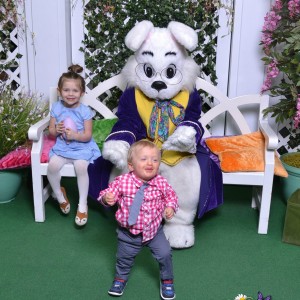 Did you Fool Anyone on April Fool's Day? Or were YOU fooled? I need to know details, obviously!