I like to think that I have been spending a lot of time perfecting my black sheeping skills. For I find myself, far more often than I'd like, not liking (or even downright disliking) some ah-maaazing book that everyone in the bookish community has inevitably lost his or her shit over. You know the book: Everyone who has an ARC of it adored it, everyone who pre-ordered it loved it, it has a 4.98 rating on Goodreads (don't worry, the .02% is my fault), and even the snarkiest of reviewers have nothing but praise.
And I… don't understand. It's like crickets over here, and I don't know what to do next. Obviously, I am going to be the black sheep. Some examples? Certainly!

Look, it's all your favorite books! 
So, what does one do when they find themselves in the black sheep position over any given book? Glad you asked!
Am I Missing Something?
The first thing I do when I realize I am clearly one of three people in the entire literate world who didn't like a book is wonder if maybe I missed something really big. Maybe something happened to me. Maybe something is wrong with the book. These excuses range from ridiculous to asinine:
I fell asleep for a few really huge chapters.
I am simply not as smart as I thought I was, and this book contains symbolism that I cannot grasp.
Perhaps I am not sympathetic enough to understand the seriousness of the book. Maybe I lack empathy in general. Maybe I need professional help for my newly self-diagnosed borderline personality disorder.
My copy of the book could have been missing pages.
If it was an ARC, maybe I got some random rough draft version!
Well, Maybe It's YOU!
Yes, after I (and a team of physicians looking for narcolepsy and/or brain disorders) rule out any of the above, I am probably going to start wondering what is wrong with everyone else. Did they not read the same book? I don't understand! Sometimes, in a case where I know I am the problem (like in the case of Harry Potter, where it is definitely not Harry, it's me), I skip this step.
The Search for Like Minded Readers Begins!
I can't be the only one, for sure. Someone out there in the vast expanse of readers must have not loved the book either. Right? So I begin the search for some other soul who maybe even kind of didn't like it. I start, of course, with Goodreads. Often I will find someone there. If not? Then I branch out to Amazon. And then I Google it… and then I am sitting there, completely mystified that there isn't another person who agrees with me!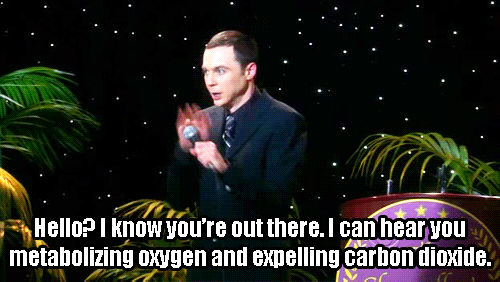 To Tell or Not to Tell?
This is the point when you finally know for sure that you are simply the black sheep of this book, and there just isn't a reason for it. You and this book are simply not a good fit. But, since (quite literally) everyone and their mom adore this book, you have to decide: Do I keep this shame to myself? Or do I be brave, disclose that I just didn't like it, and hope I am helping some other soul who is also black-sheeping this book? Sometimes, it's an easy call. Sometimes, (again, let's use Harry as an example), you fear the wrath of an entire fandom and/or excommunication from the bookish community.
Good for You, You Decide to Review!
More often than not, someone else will end up agreeing with you. Blame Google for not finding them the first time around. And hey, if you don't like something, you don't like it, right? But, how?
First, look up how to spell "whomp". It turns out I'd been (and my sheep had been!) spelling it wrong for ages. No one wants that.
Gifs make everything better! Who can be that mad at you, especially when you use some beloved character in gif format? Who cares if the gif has absolutely nothing to do with the book, or any book? If it's cute, funny, sarcastic, clever… well, you get the idea.
Do you! You don't have to like every book. No one does. I mean, I am still friends with people who don't like The Hunger Games

*

! It's okay, there is no book that is actually universally loved.
*This is purely theoretical. Who doesn't like The Hunger Games? 
Does the Opposite Happen?
Ah, you know the books. Everyone finds 452 legitimate flaws with it, but you don't even care. The book is awesome. What then? Same. Exactly the same stuff. Only in the end, you don't even worry, because you just enjoyed a book! Good for you! 
Do you ever find yourself the black sheep of a book? Is there one book that everyone adores, but you just don't see the appeal?