I was tagged by the lovely Kayla @ The Thousand Lives to do this tag! From Kayla's exact words, copied and pasted: "So here are the rules, from what I can understand: there are three rounds, wherein I use a random number picker applied to my "read" shelf on Goodreads for three books, and then decide what I'll do to those three: burn, rewrite, or reread. Sounds simple enough!"
Now, for the sake of not burning books, because that gives us all the sads, let's look at it as a "burn" ala "The Burn Book" from Mean Girls. 
So. Random.org and I meet again! This is probably going to be my favorite part of this, I won't lie. Because choosing between books? HARD.
Round One
BURN: Is Everyone Hanging Out Without Me? by Mindy Kaling I loathed this book. I skimmed the last half, because I couldn't do it anymore. It wasn't offensive or anything, it was just boring.
REWRITE: Water & Storm Country (The Country Saga #3) by David Estes I actually quite liked this book, so I wouldn't want to rewrite much, I just liked Salt & Stone  a bit better, and I had to choose one! So edit a sentence or something, and then leave this one alone.
REREAD: Salt & Stone by Victoria Scott Yeah, this one was entertaining as hell. I would gladly reread. Bring it on!
Round 2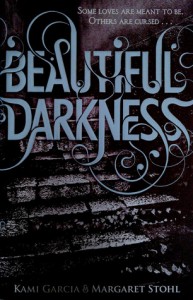 BURN:Graduation Day (The Testing #3) by Joelle Charbonneau GAH, this book was awful. I mean, the series started off decently, but got so bad by the end… well, I did burn-book it, basically. Here it is!
REWRITE:  Beautiful Darkness (The Caster Chronicles #2) by Kami Garcia & Margaret Stohl What was this book even about? Does anyone remember? I feel like I kind of liked the series, but then I watched the awful movie adaptation, and now I don't remember the books, and that whiny movie-Ethan is in my mind.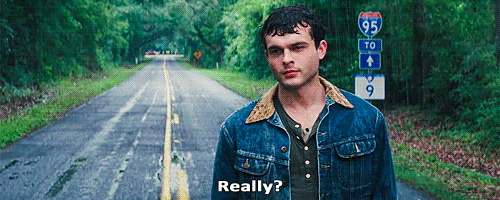 REREAD:  Seeds of War (Eden's Root #2) by Rachel Fisher I really enjoyed this series, and I would love to give it a reread, if I had the chance. It was good stuff, though I read it ages ago.
Round 3
Um, Round Three? You can go ahead and bite me. These are all five star books! How am I supposed to make choices like this!?
BURN: State of Emergency by Summer Lane Honestly, I don't want to burn this! I don't even have anything bad to say about it! So um… how about we make fun of the apocalypse-ravaged car on the cover or something? Great.
REWRITE: All the Bright Places by Jennifer Niven Well, I mean, we can have her rewrite it to make us happier? That's all I've got, because these are all five star books.
REREAD: Rites of Passage by Joy N. Hensley How did this win the reread? Well, it is on my elite-favorites list. Which only contains five books. And three of them are The Hunger Games. So yeah, this wins. Now, where's my sequel?
This was lovely fun! So, I shall tag more people to partake in the good times. I don't know if one is supposed to tag four people, but that's what Kayla did, so here are four:
Rachel @ A Perfection Called Books
So, what do you think of my choices? Would you have done the same?