Stacking the Shelves is a weekly meme hosted by Tynga's Reviews. It gives us a chance to share with readers what we bought, borrowed, swapped, won or got for review each week.
The Books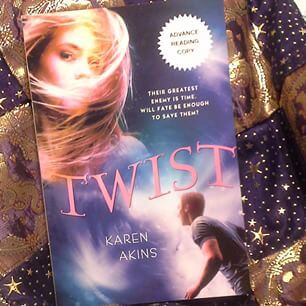 Twist by Karen Akins Won from Goodreads, thanks to St. Martin's Griffin
Kindle Books (On the Cheap)
I don't really know anything about the last one, but it was free and I really like the cover.
For Review
Hit by Delilah S. Dawson via Edelweiss, thanks to Simon Pulse
The Infinite by Lori M. Lee via Netgalley, thanks to Amazon Children's Publishing
---
Weekly Shenanigans
What happened this week? I feel like the week kind of flew by. Maybe that is because we had a lovely (sarcasm) snow storm on Monday. I have no idea, but I did not get much done at all. I read one amazing book-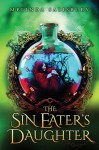 . Usually I'd be annoyed that I only read one book, but if you are going to only read one, this would be the one to read. My goodness, this book was fabulous! I am trying to form some coherent thoughts to write a review, but so far it hasn't gone well. Just read it, okay?
On the Blog:
There is still a day or two left to enter your links for the January Discussion Challenge link up (and to enter the giveaway!) and of course, lots of time left for February's! And you can still fill out the ridiculous blogging questionnaire here!
Fun in the Blogosphere:
(YES I am finally doing this! I cannot promise that I've included everything I wanted to this week, because I just decided to do this 49 minutes before the post goes up…)
This is only a small selection of the awesome posts I've encountered this week but… I only have like 14 minutes left. More next week, promise!
Up Next:
I am going to post my review of The Sin Eater's Daughter on Monday, so that I do not forget any of the amazingness. Other than that, I guess you know as much as I do! But you know, the usual. And in about 10 days, I will unveil the first batch of results from the survey!
How was your week? Anything fun happen? New books? New adventures? Do tell!