This Week At Midnight is pretty self explanatory, but I decided my weekly wrap up needed some sprucing up, so this is new! It'll still be basically the same thing, Stacking the Shelves and Weekly Shenanigans, just with a shorter title and a new graphic, because I paid for PicMonkey, so I might as well take advantage of it.
Stacking the Shelves is a weekly meme hosted by Tynga's Reviews. It gives us a chance to share with readers what we bought, borrowed, swapped, won or got for review each week.
The Books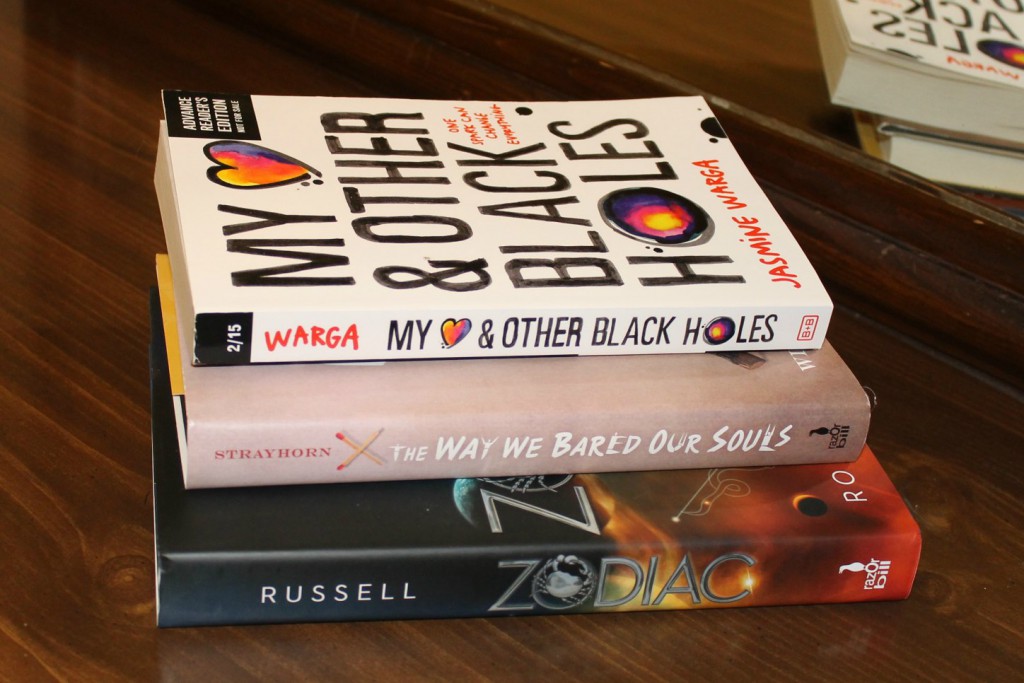 My Heart and Other Black Holes by Jasmine Warga Thanks to Jana @ That Artsy Reader Girl and Author Jasmine Warga 
The Way We Bared Our Souls by Willa Strayhorn
Zodiac by Romina Russell Thanks to Asheley @ Into the Hall of Books and Penguin 
  For Review
via Netgalley, thanks to Egmont: 
I almost don't know how to classify this, since it won't be published by Egmont, which is so, so sad. I had literally gone to check Goodreads to see which other books I wanted to request, and that quickly, news of their shutdown flooded Twitter and the books were gone. I am hoping that all the authors and other industry personnel affected by this will be able to find new homes very, very soon.
---
Weekly Shenanigans 
I read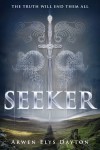 , 
, and 
. We all know how things went with Seeker by now I assume (spoiler: not great). I really, really enjoyed Salt & Stone, I think it was even better than Fire & Flood (thanks again Kaitlin!). A Wicked Thing was actually pretty good! Despite my fairy tale weirdness, I am 2-for-2 in liking them, so maybe I do like retellings after all! The review for A Wicked Thing will post with the blog tour on February 20th!
Guys, something insanely exciting happened tonight: I was looking at Twitter, and apparently, I have 904 Twitterites. Um, how!? And of course, thank you! I am thinking that a big old giveaway will kind of be necessary if I ever reach 1,000.
Moving along! On the Blog: 
The Discussion Giveaway for January is still going on, so don't forget to link up!
There's still a week left to enter to win a January New Release too!
Up Next:
Come on, like I know? Your guess is as good as mine. I swear, we could make bets and my odds would be no better than yours. Actually, I do have a few books I want to review soon, so any number of those could be reviewed. Then I have another fun tag, and then probably a discussion or something.
How was your week? Any fun new arrivals to your shelves? Any fun weekend plans? Do share!