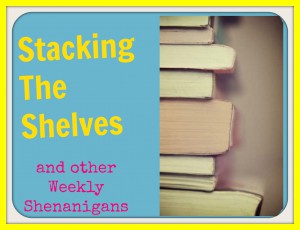 Stacking the Shelves is a weekly meme hosted by Tynga's Reviews. It gives us a chance to share with readers what we bought, borrowed, swapped, won or got for review each week. I cannot wait for my epic Book Outlet haul to arrive, but I did get a fun package in the mail that made up for my lack of books for the week!
Won:
Thanks to author Adam Silvera!
Grave Mercy by Robin LaFevers (I have been excited to read this one!!)
The Hunger Games by Suzanne Collins (I am totally going to use this as my lending copy- now I not only will tell people to read it; I will lend it to them to be sure they do!)
The Eye of Minds by James Dashner
World War Z: An Oral History of the Zombie War by Max Brooks
Purchased: 
Kindle Books (as always, on the cheap!)
For Review:
Via Edelweiss, thanks to Harper Teen: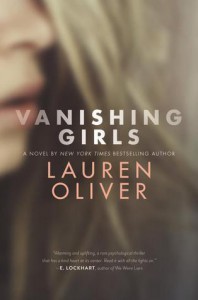 (and thanks to Kaitlin @ Reading is My Treasure for letting me know that Vanishing Girls was still on EW!)
---
Weekly Shenanigans
 Happy New Year!! I know it is cliche, but seriously, how is it 2015? I feel so… ancient. Moving on. I read a lot this week! 
 and 
. I Remember You and Captive were definitely 4 star reads. I have some mixed feelings on Dove Arising and Survival Colony 9. Neither was bad, I am just… not sure.
And, I put my lovely new Christmas bookcase up! It is small, so I decided to make it into a must-read bookcase for the books I need to get to (because I really want to, not because I have to). Also, I was thinking of stealing my daughter's bookcase, because she likes to put her books into bins instead of on the shelves, but that seems kind of mean, no? Would you steal the kid's bookcase? Here's the books I want to read ASAP:
On the Blog: 
Don't forget to link up your discussions and enter the Rafflecopter here!
Up Next:
So far, I am failing at scheduling, so I don't know. I want to catch up on comments for sure. I want to post some ARC reviews, since a few books I've read are releasing in less than a month. I also want to find a way to incorporate all the amazing bloggers and/or their blogs I follow into my site, but I'm not sure how I want to do that yet.
How did you spend New Year's Eve? What is your first read of 2015? Is it going well?