Hosted by Jamie @ The Perpetual Page Turner, you get to see my year in  a lovely question format! Pictures link to Goodreads. I will obsessively update as needed. 
 Number Of Books You Read: 109 (and counting!)
Number of Re-Reads: If I re-read, it was wayyy back at the beginning of the year, and it was (shockingly) The Hunger Games series.
Genre You Read The Most From: Thanks for nothing, Goodreads. It doesn't tell me. Eyeballing it, I'd probably say dystopian, but not by a ton.

1. Best Book You Read In 2014? Well, we're starting off with the impossible, are we? We just had a Top Ten about that, so yeah.
2. Book You Were Excited About & Thought You Were Going To Love More But Didn't? Womp Womp. Raging Star by Moira Young was such a letdown for me. I barely even remember it, though I was giddy with excitement when it first arrived.
3. Most surprising (in a good way or bad way) book you read in 2014? Let's do both, shall we? In a good way, Rites of Passage by Joy N. Hensley. I would have never thought to read a book about a military school! In a bad way, The Walled City by Ryan Graudin. I was so certain I'd love it, and I just didn't.
4. Book You "Pushed" The Most People To Read (And They Did) In 2014? Probably Unwind series by Neal Shusterman. Or the Chaos Walking series by Patrick Ness. I don't know if people actually read them, but they said they wanted to, so that's something.
5. Best series you started in 2014? Best Sequel of 2014? Best Series Ender of 2014? Well hell, I don't know how to answer this! Let me give it a shot:
Series Starters:
Best Sequel (I only read one good sequel this year that wasn't a series ender! Weird.)
Series Ender:
6. Favorite new author you discovered in 2014? Stop, this question is way too hard. See here. But since I just did non-debut authors, I figure I need to include Trisha Leaver, Louise O'Neill, Joy N. Hensley, and Heather Demetrios, whose future books I will no doubt be grabbing immediately. Oh, and Cat Winters, because I hadn't read The Cure for Dreaming when that post was done!
7. Best book from a genre you don't typically read/was out of your comfort zone? Cinder by Marissa Meyer. My first retelling, it was a success!
8. Most action-packed/thrilling/unputdownable book of the year? I could not put down Dangerous Girls by Abigail Haas because I needed to know what happened!
9. Book You Read In 2014 That You Are Most Likely To Re-Read Next Year? Um, probably Rites of Passage, or one of the series starters (to refresh, of course!)
10. Favorite cover of a book you read in 2014? You are doing this to be mean! Here's a few of my favorites:
11. Most memorable character of 2014? Killing me here! I don't think I can pick one, okay? It's like picking a favorite child.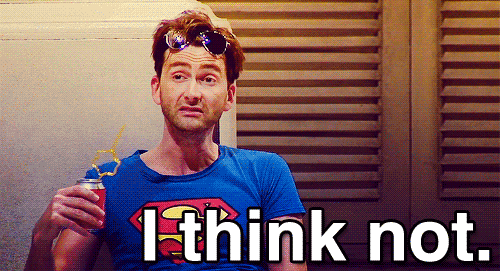 12. Most beautifully written book read in 2014? Only Ever Yours by Louise O'Neill
13. Most Thought-Provoking/ Life-Changing Book of 2014? There are a few, and for different reasons:
14. Book you can't believe you waited UNTIL 2014 to finally read?
15. Favorite Passage/Quote From A Book You Read In 2014? From Don't Touch by Rachel M. Wilson: 
Peter: "…but have you thought maybe you're afraid of the wrong thing? What if the way you are right now is what you need to be afraid of?"
16.Shortest & Longest Book You Read In 2014? Longest: City of Heavenly Fire by Cassandra Clare (725); Shortest: The Giver by Lois Lowry (177)
17. Book That Shocked You The Most: Only Ever Yours by Louise O'Neill. I actually sat in stunned silence when I finished it, at 5am, tears pouring, in absolute disbelief.
18. OTP OF THE YEAR (you will go down with this ship!) Sam McKenna and Drill Sergeant Stamm (Rites of Passage);  Juliette and Warner (Ignite Me)
19. Favorite Non-Romantic Relationship Of The Year: TIE: Roar and Aria in Into the Still Blue by Veronica Rossi, and Kenji and Juliette in Ignite Me.
20. Favorite Book You Read in 2014 From An Author You've Read Previously: Either Undivided or Ignite Me, can't pick, nope.
21. Best Book You Read In 2014 That You Read Based SOLELY On A Recommendation From Somebody Else/Peer Pressure: Shadow and Bone, I was peer pressured and I am glad!
22. Newest fictional crush from a book you read in 2014? Hm. Drill Sergeant Stamm from ROP, I would have to say. Or Henri from The Cure for Dreaming.
23. Best 2014 debut you read? Rites of Passage and Don't Touch by Rachel M. Wilson
24. Best Worldbuilding/Most Vivid Setting You Read This Year? Oh, this is tough! Probably The Grisha series by Leigh Bardugo. Snow Like Ashes by Sara Raasch is a close second!
25. Book That Put A Smile On Your Face/Was The Most FUN To Read? To All the Boys I've Loved Before by Jenny Han
26. Book That Made You Cry Or Nearly Cry in 2014? All of them? No really, all of them. Fine, half of them. But I cried for days after reading The Offering by E.R. Arroyo. Days.
27. Hidden Gem Of The Year? There are a few of these too, a few that nearly slipped under everyone's radar but thankfully did not!
28. Book That Crushed Your Soul? Hands down, Only Ever Yours by Louise O'Neill
29. Most Unique Book You Read In 2014? Glory O'Brien's History of the Future by A.S. King. Delightfully insane.
30. Book That Made You The Most Mad (doesn't necessarily mean you didn't like it)? Falling Into Place by Amy Zhang, because I want people like Liz Emerson not to exist
1. New favorite book blog you discovered in 2014? I discovered ALL the book blogs in 2014, so that isn't fair.
2. Favorite review that you wrote in 2014? Well, this makes me feel like a bad person because they are both negative reviews, but they were fun to write: Graduation Day by Joelle Charbonneau, and Frozen by Melissa de la Cruz and Michael Johnston.
3. Best discussion/non-review post you had on your blog? My favorite? Probably So You've Won a Giveaway, because I have wanted to talk about it basically forever. And it was fun to write. That and TBR Support Group.
4. Best event that you participated in (author signings, festivals, virtual events, memes, etc.)? Um. Holly @ The Fox's Hideaway and I started Snark From the Ark, and I loved Cait @ Paper Fury's "Getting to Know You/New Site Party" post.
5. Best moment of bookish/blogging life in 2014? I got the courage to finally request some ARCs so that was awesome. But really, the best part was meeting some really wonderful bloggers. Sounds cheesy, but it's true.
7. Most Popular Post This Year On Your Blog (whether it be by comments or views)? Giveaways notwithstanding, it's pretty much a dead heat between  So You've Won a Giveaway and How Do You Review?
8. Post You Wished Got A Little More Love? Ha, just like everyone else I am sure, reviews. And some of my older discussions, from back before I had anyone who read them!
9. Best bookish discover (book related sites, book stores, etc.)? Book Outlet! Book Depository! All the places that sell books!
10. Did you complete any reading challenges or goals that you had set for yourself at the beginning of this year? I only had my Goodreads challenge, which I set at 75 and definitely surpassed! And I had wanted to get the courage to request ARCs, and reach out to other bloggers, and I did both. So, yay!
1. One Book You Didn't Get To In 2014 But Will Be Your Number 1 Priority in 2015? Decisions! I will list a few. Or a lot. I have a lot. Basically, I need to read all the books in 2015, it appears.
2. Book You Are Most Anticipating For 2015 (non-debut)? But… sigh.
Plus (without covers yet): 
3. 2015 Debut You Are Most Anticipating?
4. Series Ending/A Sequel You Are Most Anticipating in 2015? GAH. All of them? And don't they have the best covers?!
And Without Covers:
5. One Thing You Hope To Accomplish Or Do In Your Reading/Blogging Life In 2015? Attend BEA for sure. Maybe some publisher will want to throw a physical ARC my way too. Out of mercy, perhaps, so I can cross it off my bucket list? Please and thank you.
6. A 2015 Release You've Already Read & Recommend To Everyone:  
Read these now, or as soon as possible. For they are amazing.
That's it! What are some memorable books for you from 2014? Any great new discoveries? Any we should all avoid like the plague? What are you most looking forward to in 2015- bookish, bloggish, or personally?